New rules set to make the plastic surgery industry safer
27 May 2016
By Plastic Surgeon Dr Dirk Kremer.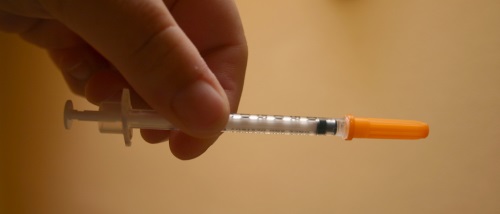 Over the last few months, plastic surgery has become more accepted in society, and it doesn't hold the same level of taboo that it once did. With more people seeking cosmetic surgery, it has become more crucial than ever that the industry is properly regulated.
While most plastic surgeons are extremely professional and capable, I understand it can be disconcerting when stories about rogue plastic surgeons appear in the news, and while these horror stories are rare in real life, it does show that there are still people operating on patients who really shouldn't be.
In an effort to cut down on cowboy plastic surgeons, the Royal College of Surgeons (RCS), has been committed to making the industry a safer place. Most recently by cutting back on crowdfunded surgery by taking away the licence of any plastic surgeon who knowingly performs cosmetic surgery on a client who has crowdfunded their procedure. They also introduced a new credentialing scheme so that prospective clients could have an easier time researching the perfect surgeon for them.
The General Medical Council (GMC) has now decided to follow in the footsteps of the RCS to make the cosmetic surgery industry a safer place for patients.
What are the new guidelines?
The new rules introduced by the GMC aim to tackle poor and misleading plastic surgery advertising, and any surgeon caught breaking these rules could face being struck off the register. This comes from a 2013 NHS report which highlighted how misleading plastic surgery advertising tended to be.
One of the biggest bans introduced by the new guidelines is the ban on promotional methods. For example, under the new regulations, surgeons can no longer offer multibuy deals (two for one etc.), nor can they offer procedures as prizes, be it as part of a competition or giveaway.
Surgeons are also no longer allowed to exaggerate, or make unjustifiable claims about what results their services can achieve. Any claims I make about my procedures can be seen in my galleries, as I believe clients should have a visual and transparent idea of what a procedure will and will not achieve.
Practitioners must also get direct consent from their clients to perform a procedure, rather than getting another member of staff to hold a consultation on their behalf. They should not make a patient feel rushed or pressured into having a procedure, and they should offer written information so that the client has every opportunity to make a fully-informed decision. Once again, I ensure that I am the point of contact for all my patients during the initial consultation, the surgery itself and the recovery process. I understand how important familiarity is to making people feel at ease, and that is why I am with my patients every step of the way.
Finally, surgeons must keep a full record of all consultations they hold.
The industry needs a regulatory body
These rules are especially important considering that last year, the number of UK adults having cosmetic surgery increased by 13%.
The RCS has called for the GMC to be given some level of regulatory power, and Stephen Cannon, Vice President of RCS, has confirmed that a new system of certification for plastic surgeons will be launched later in the year, and will provide clients with an easy to use guide to find a plastic surgeon, offering details about a surgeon's training, experience and insurance.
If you are seeking a plastic surgery procedure, it is crucial to do your research. As one of the best plastic surgeons in London (according to Tatler), I have worldwide experience, and have developed my own innovative techniques. I believe in personally overseeing every step of my patients' journeys, and that's why I love it when patients leave such positive feedback. For more information about a procedure, or to book a consultation, contact Harley Street Aesthetics today.
x
Virtual Consultations
Dr Kremer is now accepting virtual consultations, via Skype or WhatsApp. If you would like a virtual consultation, or would like more information, simply get in touch with us via phone, email or through our contact form and we will schedule a date and time for your consultation.