RCS warns doctors about crowdfunding plastic surgery procedures
11 March 2016
By Plastic Surgeon Dr Dirk Kremer.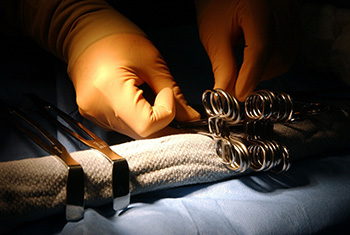 In December 2015, I wrote about the Royal College of Surgeons' (RCS) plans to introduce a new credentialing scheme this spring. Hopefully, this will improve the level of care provided by cosmetic surgeons in the plastic surgery industry. I fully support the RCS in their goal to improve standards in the cosmetic industry, which is why I am also pleased to hear that the organisation has announced new guidelines to crack down on the number of websites allowing women to crowdfund their plastic surgery.
A terrifying new cosmetic trend
As an experienced plastic surgeon, I've seen and written about a number of worrying trends in the cosmetic industry, but none are quite as shocking as this latest movement. Some websites which I would rather not name have started appearing online around 2005 with the express goal to allow women to find men who are willing to pay for them to receive cosmetic surgery, generally breast augmentation.
More worryingly, these websites encourage women to "sell" themselves to the largely male donor community in order to convince them to fund their cosmetic procedures. Sadly, this means many women feel compelled to send their potential donors naked photos of themselves through phones or webcams.
It has been well documented by researchers in countries such as the United Kingdom, United States and Canada that women who want breast enlargements are more likely to suffer from anxiety, low self-esteem or depression. It is therefore more than likely that the people behind these cosmetic surgery crowdfunding websites are fully aware of these studies and are essentially taking advantage of vulnerable people; plastic surgery never has been, and never will be, the answer to psychological issues.
The British Association of Aesthetic Plastic Surgeons (BAAPS) previously described one such website as "inappropriate" and "degrading", with a BAAPS' spokesperson saying it exploits vulnerable women. Unfortunately, since 2005, more than 1,000 women have used the criticised website to fund cosmetic procedures, and 545 British women signed up for the service in the past year alone – leading the RCS to act!
New guidelines put in place by the RCS
It's worrying that it's taken more than 10 years to get guidelines in place, but finally, any doctor in the UK found guilty of knowingly performing cosmetic procedures on people who have crowdfunded their surgery could lose their medical licence. The General Medical Council added that the doctors caught could find themselves in front of the GMC and potentially be banned from practising medicine. Similarly, doctors have also been warned that they will not be able to offer their services as a prize or use any promotional tactics that could result in patients making ill-informed decisions.
Always do your research before having cosmetic surgery
I fully agree with the RCS, GMC, and BAAPS, and wholeheartedly condemn everything that these crowdfunding websites represent. Making women "sell" themselves in order to secure funding is abhorrent and the websites owners (and crowd funders) should be ashamed of themselves for blatantly taking advantage of both vulnerable women and men.
I believe that plastic surgery is a beautiful thing, but only when undertaken for the right reasons. Patients who are suffering from depression, anxiety or low self-esteem will not benefit from cosmetic surgery and need to receive professional medical help. Likewise, no-one should be forced into having a cosmetic procedure, whether it's Botox or a facelift. I will never perform plastic surgery on a patient who I feel is having it for the wrong reasons, or who is not in the right frame of mind. Selling your body online for surgery is not acceptable.
As one of the best plastic surgeons in London (as stated by Tatler), I pride myself on being as transparent as possible with my patients. That's why, when you contact my office, I'll arrange an initial consultation with you where you can ask as many questions as you wish and see examples of my previous cosmetic procedures. If you would like to find out more about what I offer here at Harley Street Aesthetics, please contact me on 0845 519 7232 or email info@harleystreetaesthetics.com.
x
Virtual Consultations
Dr Kremer is now accepting virtual consultations, via Skype or WhatsApp. If you would like a virtual consultation, or would like more information, simply get in touch with us via phone, email or through our contact form and we will schedule a date and time for your consultation.