Gynecomastia (Male)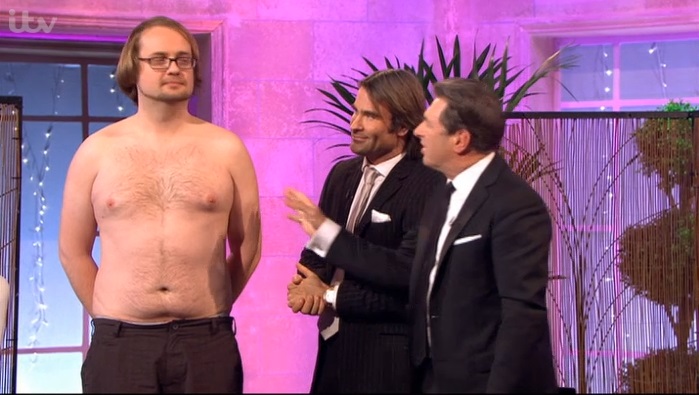 Gynecomastia is the feminisation of male breast tissue caused by excess glandular or fatty tissue which can lead to the appearance of 'man boobs'. Gynecomastia is not a serious medical condition, but it can cause severe levels of stress, anxiety and embarrassment because unfortunately, today's society expects men to have tight, flat and muscular chests like those of celebrities.
Gynecomastia can make men feel uncomfortable when undressing in public or even in the privacy of their own home, which can have negative effects on their mental health
Gynecomastia is particularly common in young boys and will usually subside as they get older; likewise, men who are overweight are also prone to the condition, but this can be easily reversed through weight loss. However, in men with an unnatural hormone balance, no amount of exercise or diet will reduce the size of their breasts, and in these cases the only option to get rid of these 'man boobs' is cosmetic surgery.
The gynecomastia procedure
Gynecomastia can be corrected very easily by an experienced plastic surgeon such as Dr Dirk Kremer, and the results will leave patients feeling more satisfied with their appearance.
This is an outpatient procedure that is usually performed under local anaesthesia. During the operation, the excess fatty tissue is removed with a suction cannula, vacuum or scissors, and to ensure the best possible results a liposuction can be performed in addition.
Before the surgery
When you contact Dr Kremer to arrange a gynecomastia procedure, he will invite you into his office for an initial consultation where he'll answer any questions you may have and advise you on what you should prepare for after the surgery. It goes without saying that you should avoid drinking alcohol and smoking a few weeks before the surgery, and you should also let Dr Dirk know about any medications you're taking. Finally, gynecomastia is usually performed on an outpatient basis, meaning you're usually free to drive home a few hours after the operation. It is however best to prepare transportation to and from the hospital and possibly be accompanied by a relative or a friend, as everyone has different reactions to the anaesthesia.
After the surgery
Following the surgery you may experience some swelling, bruising and tightness in the chest area which are all completely normal and should subside within 2-3 weeks. You should avoid excessive physical activity for around 1-2 weeks to ensure the scars heal properly. What's more, all dressing should be kept dry and clean to avoid infection. Finally, it's vital that you attend the post-operative appointments that Dr Kremer will arrange for you, as this will allow him to ensure you're healing properly and resolve any complications quickly.
Gynecomastia complications
All plastic surgery procedures carry risks, but thankfully they are rare. The complications associated with gynecomastia procedures are excessive bleeding during the operation, infection, excessive scarring, and breast asymmetry, which is why it is paramount to find a surgeon who is trustworthy, experienced and registered with regulating bodies such as the UK's General Medical Council.
Book an appointment with Dr Dirk Kremer today!
For more information about gynecomastia why not check out Dr Kremer's news blog? There you can hear him talking on the Alan Titchmarsh Show about why some men suffer from gynecomastia and the treatments available to them. If you're interested in a gynecomastia procedure, please contact London-based plastic surgeon Dr Kremer here at Harley Street Aesthetics to arrange an initial consultation.
x
Virtual Consultations
Dr Kremer is now accepting virtual consultations, via Skype or WhatsApp. If you would like a virtual consultation, or would like more information, simply get in touch with us via phone, email or through our contact form and we will schedule a date and time for your consultation.