RCS announce new plastic surgery regulation scheme for spring 2016
18 December 2015
By Plastic Surgeon Dr Dirk Kremer.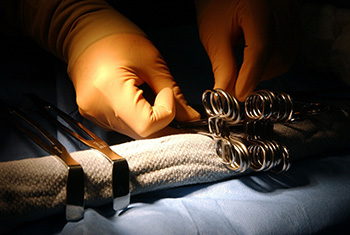 As one of the best plastic surgeons in London (as stated by Tatler), I believe that it is important to make sure the cosmetic industry is properly regulated and that plastic surgeons are both experienced, and more importantly, qualified. Unqualified aesthetic surgeons unfortunately do exist in the industry, and I've spoken a great deal about my concerns for the industry as a result; however, it gives me great joy to hear that the Royal College of Surgeons (RCS) has unveiled a new credentialing scheme which will hopefully drive up the standards of care provided in the cosmetic industry.
Cosmetic industry needs proper regulation
Under current UK laws, any doctor or surgeon can perform plastic surgery as it isn't a defined surgical speciality, and as a result, there are no common professional standards that surgeons have to adhere to. However, following the widely-reported PIP breast implant scandal, the RCS ordered a review into cosmetic industry regulation, which led to the creation of the Cosmetic Surgery Interspecialty Committee which is tasked with setting a standard for cosmetic practices and regulations.
The review also called for the RCS to set up a system of certification for plastic surgeons, so that they can demonstrate that their skills meet industry standards. This system has now been created, and the RCS has said that from spring 2016, aesthetic surgeons will be able to apply for certification to show that they have the necessary training, qualifications and experience to perform cosmetic procedures. The RCS believes, as do I, that the new system of certification will allow patients to easily distinguish between highly-qualified cosmetic surgeons such as myself, and those unqualified, rogue surgeons that leave a black mark on the industry.
How do cosmetic surgeons apply for certification?
In their announcement, the RCS revealed exactly how plastic surgeons can become certified. Surgeons will be able to apply for certification for one or more procedures as long as they are currently registered on the General Medical Council's specialist register for a procedure that requires extensive training and experience, and can demonstrate that their skills meet certification requirements. Plastic surgeons will have to provide evidence of the following to become certified:
Indemnity insurance for procedures in the UK;
Proof that they have attended an accredited masterclass on professional cosmetic surgery skills;
Evidence of a minimum number of surgical procedures in the desired area(s) of certification, and their outcomes;
Evidence of revalidation and at least one appraisal that has taken into account their cosmetic practice;
Confirmation of knowledge and adherence to relevant GMC and RCS guidelines.
The RCS has stated that surgeons will be able to submit their evidence through a secure website when the certification process goes live in the spring. The evidence will be assessed by a team of evaluators which will consist of representatives from each relevant surgical organisation. The cost of an application for certification is £1500, but other charges do apply; plastic surgeons will be expected to renew their certification approximately every five years.
Surgeons welcome the new certification scheme
As a regulated, qualified and experienced London-based cosmetic surgeon, I strongly support the creation of this new certification scheme and hope that it will start to lower the number of rogue plastic surgeons in the industry, and improve the standards of care. The British Association for Aesthetic Plastic Surgeons also welcomed the news, calling the scheme a "significant step in the right direction".
Here at Harley Street Aesthetics, I put the safety and wellbeing of my patients first, so if you're considering plastic surgery, during our initial consultation, I'll speak openly and honestly about what the procedure(s) involves, any risks that may arise, and more importantly, I'll ask why you want cosmetic surgery in the first place. During the consultation, I'll happily answer any questions you might have and will show you examples of my previous procedures should you wish to see them. To arrange a meeting with me, please contact 0845 519 7232 or email info@harleystreetaesthetics.com.
x
Virtual Consultations
Dr Kremer is now accepting virtual consultations, via Skype or WhatsApp. If you would like a virtual consultation, or would like more information, simply get in touch with us via phone, email or through our contact form and we will schedule a date and time for your consultation.