The mix of men and cosmetic surgery
03 September 2021
By plastic surgeon Dr Dirk Kremer.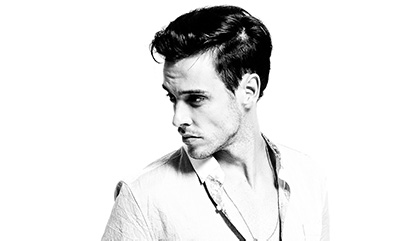 It's perhaps not unreasonable to suggest that the vast majority of men are likely to have at least one thing they would like to physically change about themselves. It may be a little weight they'd like to lose, they may be unhappy with their ears, or perhaps they'd like to tackle fine lines and wrinkles that seem to be quickly emerging with each passing year. Although women certainly make up most of the plastic surgery and cosmetic procedure demand across the UK, plenty of men are also looking to address the physical issues and concerns they have with themselves by discussing them with a plastic surgeon.
Why has male interest in cosmetic surgery increased?
According to the British Association of Aesthetic Plastic Surgeons (BAAPS), throughout 2019, the year before the pandemic hit us, around 8% of all cosmetic surgeries within the UK was performed on men. The figure has been consistently floating around 8-10% for several years now, and though that number may seem small as a percentage, if you consider as many as 1 in every 10 patients every year is now male and understand that the amount of procedures performed on men has doubled over the past 10-15 years, you begin to realise that the interest has increased substantially.
This can only be down to a combination of things - men of all ages taking far more pride in their appearance, social media making men more aware of things they're physically self-conscious about, the reduction in stigma surrounding cosmetic surgery, the improvements with technology and techniques which in turn has improved results and reduced downtime needed for certain procedures, and I'm sure there are many other personal reasons that exist.
Which cosmetic surgery procedures are men choosing?
Men are seeking out cosmetic procedures to tackle a host of things - facial surgeries to make permanent changes to certain areas or features of the face, non-invasive procedures to remove wrinkles or temporarily re-shape certain facial areas, body procedures to remove excess skin and fat, surgeries that tackle specific issues or conditions, such as gynecomastia - you get the idea.
Some of the more common and widely-known procedures that men are undergoing include:
Liposuction
The liposuction procedure has been among the most popular procedures for men for many years now. Even the most challenging exercise regime and the strictest diet can sometimes prove not enough to shift the most stubborn areas of fat, so liposuction can help these men by quickly removing these fatty tissues with minimal fuss.
What does liposuction involve?
During the procedure, fat is removed from the body through a specialised vacuum tube while the patient is under general anaesthetic. Small incisions are made at the area that is to be treated, before high-frequency vibrations, lasers or a high-pressure water jet break up the fat cells. The fat is then loosened up with the tube and literally sucked out of the body.
Ear surgery (otoplasty)
Another popular procedure among men is otoplasty, which is a cosmetic surgery that addresses ear problems - most notably ear pinning to reduce their prominence. Otoplasty can help boost self-esteem and improve facial appearance by adding balance and symmetry, so it's no surprise that the procedure is so popular. A patient is afforded a great deal of control over the final look as they can have plenty of input with where and how their new ears will sit before the procedure is carried out.
What does ear surgery involve?
Otoplasty is a simple procedure that usually takes just a couple of hours to perform. It may be performed under local or general anaesthetic depending on the extent of the ear reshaping and positioning that needs to take place. A small incision is made along the crease line at the rear of the ear and any excess cartilage that causes the ears to protrude is carefully removed. Each ear is then pinned back and stitched into its new position before dressing is applied. This dressing garment must be worn during the healing process, which takes around one week.
Nose surgery (rhinoplasty)
Commonly referred to as a "nose job", rhinoplasty is a common procedure that tackles what may be deemed as one of the world's most popular facial issues - a large nose. Over a thousand rhinoplasty procedures are carried out across the world each and every year, with men making up a large proportion of that number to redefine the shape of their nose to make it physically smaller, less crooked, or more streamlined to better fit their face and profile.
What does nose surgery involve?
Although nose surgery may seem like a daunting procedure, it's actually quite straight-forward and typically requires just a few hours to complete. Nose surgery can address many issues, from reshaping the bright to narrowing nostrils, so the treatment type will depend on what issues are actually being addressed. The majority of nose jobs that are carried out on men are likely performed to correct a dorsal hump. To get a more detailed picture of what nose surgery actually involves, I'd suggest contacting a qualified plastic surgeon to thoroughly discuss your personal case.
If you're a male - or female, for the matter - keen to discuss a particular cosmetic procedure, why not book yourself in for a totally confidential initial consultation? I offer a wide range of plastic surgeries and non-invasive procedures here at Harley Street Aesthetics that can make a subtle yet highly effective difference to your areas of concern. Contact me by calling 0845 519 7232, e-mail info@harleystreetaesthetics.com or fill in our online contact form.
x
Virtual Consultations
Dr Kremer is now accepting virtual consultations, via Skype or WhatsApp. If you would like a virtual consultation, or would like more information, simply get in touch with us via phone, email or through our contact form and we will schedule a date and time for your consultation.