What can I do for an ageing neck?
05 March 2021
By plastic surgeon Dr Dirk Kremer.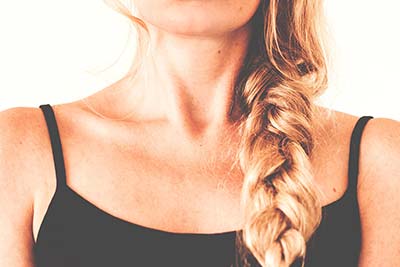 Are you fed up of the ageing process gradually creeping up and leaving you progressively more self-conscious about the physical affect it's having on your neckline? Perhaps a sagging or poorly defined neck is beginning to become noticeable beneath an otherwise more youthful and smooth looking face? A visibly ageing and badly contoured neck can really affect how the face is perceived, regardless of how wrinkle-free and smooth the facial skin is - whether that's from great facial genetics or with a bit of help, such as through the application of make-up, facial plastic surgery or non-surgical cosmetic procedures.
Lifting the skin around our neck can take years off our appearance, quite literally turning back time. If you're not happy with how your neck physically appears, you have the choice between covering it up with scarves and high turtleneck clothing, or taking a more direct and longer-lasting approach with cosmetic neck lift surgery or other targeted procedures.
When it comes to a neck lift - and all cosmetic surgeries for that matter - we cannot adopt one single approach and utilise it for everyone. Instead, we have to evaluate you as an individual and determine the best way forward to achieve the greatest result. We can determine the issues that need rectifying by assessing the neck and jawline, while noting the qualities of the skin, tissue, neck and lower facial muscles.
Some patients suffer with excess sagging skin around the neck, while for others it may be a case of excess fat deposits or muscle bands. In some cases it'll be a combination of two or even all three. Once fully assessed, you can then discuss what you're hoping to achieve with your plastic surgeon so that they can recommend the best course of action with the procedures available to you.
Neck lift surgery
For the most transformative and long-lasting fix for an ageing neck, most cosmetic surgeons will likely suggest neck lift surgery - provided your assessment indicates you're an ideal candidate for the procedure. A neck lift is traditionally part of the well-known facelift procedure, allowing your surgeon to lift the skin of the check and neck simultaneously.
However, the neck lift can also be performed to great effect as a standalone procedure by accomplishing the following objectives:
Lifting excess sagging skin

Reducing excess fatty tissue around the neck and chin area

Minimising the visibility of muscle bands of the neck
Liposuction
Neck lift surgery may not be an appropriate solution for everyone, such as for those who's problems are linked to an accumulation of excess fat on around the neck and below the chin. If there is no sagging skin, then it means your skin has good elasticity and instead of lifting the skin, the focus needs to be on removing the excess fat. For this, your surgeon may suggest you turn to a liposuction procedure instead. Once the fat has been carefully removed, all while taking the proportions of your face and the rest of your body into account, it'll leave your neck looking far more leaner and contoured.
Chin surgery
There may be times when a cosmetic surgeon determines that the problem isn't with the contour of the neck at all, but instead lies with the chin. Some chins droop a little, a case which is commonly referred to as a "witch's chin". This can be easily corrected with facial implant surgery, which in the case of chin implants could be performed through a very small incision beneath the chin.
It could also be a case of the chin lacking adequate projection, something a chin implant could help address. This can not only enhance the appearance of your chin and neck region, but can also have other additional physical benefits that you may appreciate, such as making the nose appear smaller. These are all things you can discuss in far greater detail with your surgeon before you take the time to decide whether a chin implant may be the best course of action for you.
Non-surgical procedures
For less serious cases, or for those who are at the very early stages of ageing of the neck, non-surgical procedures such as Botox injections may be enough to negate the physical effects that are troubling you. Botox can minimise the appearance of muscle bands around the neck, slowing down the signs of ageing - at least for the time being, as Botox results are quite temporary so treatment must be repeated a few times a year. It's also worth noting that age will still inevitably catch up with you, perhaps to the point where you may begin to consider a more longer-lasting approach. With that said, it's worth remembering that cosmetic procedures can only combat and slow down the signs of ageing, the process of ageing will still naturally continue following your procedure.
Would you like to discuss one of the cosmetic neck procedures listed above, or learn more about any of the other cosmetic surgery procedures that I offer here at Harley Street Aesthetics? If so, don't hesitate to get in touch by contacting 0845 519 7232, e-mailing info@harleystreetaesthetics.com or by completing the online contact form.
x
Virtual Consultations
Dr Kremer is now accepting virtual consultations, via Skype or WhatsApp. If you would like a virtual consultation, or would like more information, simply get in touch with us via phone, email or through our contact form and we will schedule a date and time for your consultation.