5 questions to ask yourself before plastic surgery
03 April 2020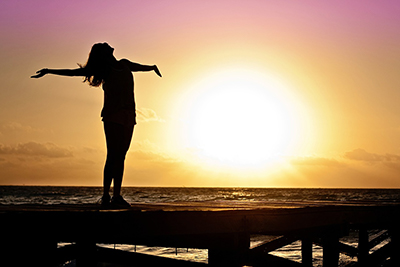 By plastic surgeon Dr Dirk Kremer.
The popularity of plastic surgery and non-invasive cosmetic treatments has soared during the last decade, with 2018 figures from the International Society of Aesthetic Plastic Surgery (ISAPS) that were released late last year showing that over 23 million procedures are now performed worldwide annually.
Patients opt to undergo cosmetic surgery for a wide range of reasons, and they tend to be very personal. Improving aesthetic appearance is often one side of the story, but there's usually far more to it than simply wanting to physically look more appealing. I find that improving confidence and self-esteem is often a much bigger part of people's decision to opt for a procedure.
If you're considering any type of plastic surgery then you may want to ask yourself a few important questions beforehand to ensure you're considering it for the right reasons, as well as put yourself in the best position possible to achieve optimum results.
Am I healthy enough to undergo plastic surgery?
It's important to make sure you're in a healthy state both physically and mentally before having any form of plastic surgery. Most people are great candidates for certain procedures, but anyone considering surgery should still undergo a thorough assessment and disclose their entire medical history - and I mean entire medical history! If you hide any known health problems from your plastic surgeon, then you won't receive an accurate assessment.
What am I hoping to achieve with plastic surgery?
Of course, an improvement to your facial aesthetics or the contour of a particular part of your body is likely to be the goal, but as mentioned previously you may also be seeking an improvement to your overall confidence and self-esteem. These are things that can all be successfully achieved with the right plastic surgeon performing the right cosmetic procedure. If you're expecting anything more, then it may be best for you to become better acquainted with the limitations of your procedure.
Do I have alternative options?
Plastic surgery can achieve fantastic results, but it isn't always without risks or side effects. You should consider how much of a benefit a simple change to your diet and the amount of exercise you do can make. If you've already exhausted numerous alternatives, then plastic surgery may indeed be right for you. You can discuss these sorts of matters in more detail with your plastic surgeon so that the right decision can be made for you personally.
Am I willing to go through more than one procedure?
It's worth understanding that occasionally revision surgery may be advised, either due to complications during recovery or because you're simply not happy with the final result. Any required revision surgery may involve a small procedure that can be performed under local anaesthesia or may be a bigger and more complex procedure.
Can I take the required time off to fully recover?
The amount of time off required to fully recover depends on the procedure you have. Some require days, others require weeks. Some even take several months before you're fully recovered and able to enjoy the final results. It's not always just pains, aches and bruises that need to heal and subside, as your plastic surgeon is also likely to restrict you from performing certain activities for a set amount of time.
Can you afford to take this time off from work? Are you a stay-at-home mother who is able to avoid the strenuous life chores that being a mum brings? Most people tend to undergo their procedure during annual leave and at a time when they know they will have help and support around them during recovery.
If you'd like to discuss any of the cosmetic surgery procedures that I perform here at Harley St Aesthetics, including my signature TBT procedures, then don't hesitate to book in your initial consultation. Simply call 0845 519 7232, e-mail info@harleystreetaesthetics.com or complete the online contact form.
x
Virtual Consultations
Dr Kremer is now accepting virtual consultations, via Skype or WhatsApp. If you would like a virtual consultation, or would like more information, simply get in touch with us via phone, email or through our contact form and we will schedule a date and time for your consultation.