Cosmetic surgery to combat aging
15 November 2019
By plastic surgeon Dr Dirk Kremer.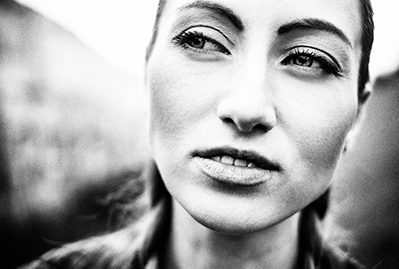 What happens to our faces as we grow older? It's unfortunate, but it happens to us all - as we age, each of the tissue types that make up the face experiences its own aging process. This process will include the things many of us dread, such as the loss of fat in the mid-face combined with a reduction in volume of the bone structures that tends to result in a more jaunt look, as well as the loss of elasticity and strength in the skin, leading to an increase in fine lines and wrinkles.
It's at some point during this aging process that so many people seek out cosmetic surgery. A loss of roundness to the cheeks, drooping eyebrows, deeper wrinkles around the eyes and mouth, thinner lips, sagging neckline and a loss of definition to the chin - it's clear to see that as people age, the majority of their concerns regarding their appearance typically focus around their face. Fortunately, these are all things that cosmetic surgery can effectively attack.
Psychological effects of aging
A Goodman study of men and women aged between 25 to 75 discovered that younger adults are most often concerned about the shape and appearance of their bodies, while older adults turn their worrying attention to their facial features, such as lips, eyes and cheeks. At some point, many aging adults begin to experience psychological effects that make them feel as though their changing features are no longer connecting with their self-identity. This can be a tough pill for many to swallow as they try to come to terms with the fact that their once youthful appearance if fast escaping them.
The motivations for an individual to choose cosmetic surgery could relate to a number of things, but decreased self-esteem very often plays a large role. People with self-worth that is heavily reliant on pride in their appearance are prone to more aging anxiety. Many different factors can lead to a great deal of self-dissatisfaction for many people once the aging process becomes more apparent - and this can often quickly accelerate and become more and more apparent over a short number of years.
What are the most common cosmetic procedures for the face?
There are many procedures that can address the physical signs of aging that have been mentioned. In terms of surgical cosmetic procedures, the most common choices would be a facelift or necklift. When combined, these procedures can lead to an average decrease in perceived age by as much as 5+ years. Adding upper and lower eyelid surgery can further reduce that perceived age.
Patients who undergo these procedures usually report an improved sense of well-being, less negative feelings about their appearance and have an overall improved satisfaction with their day-to-day life.
Many people may claim that cosmetic surgery is vain, materialistic and unnecessary. However, with rising awareness of social penalties that are often linked to aging, and the importance of feeling good about oneself to enhance aspects of our life, these procedures can be perceived as somewhat therapeutic. These procedures rejuvenate and enhance the way an individual is perceived by others, and most importantly, it can help restore their own self-esteem.
If you'd like to discuss any of the procedures mentioned or would like to learn more about my personal signature turn-back-time cosmetic procedures that I perform here at Harley St Aesthetics, then don't hesitate to get in touch. You can call 0845 519 7232, e-mail info@harleystreetaesthetics.com or complete the online contact form.
x
Virtual Consultations
Dr Kremer is now accepting virtual consultations, via Skype or WhatsApp. If you would like a virtual consultation, or would like more information, simply get in touch with us via phone, email or through our contact form and we will schedule a date and time for your consultation.