Study reveals men who undergo cosmetic surgery are more likeable
23 August 2019
By plastic surgeon Dr Dirk Kremer.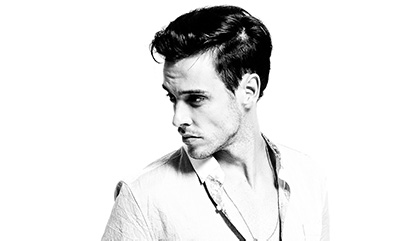 We're all aware of the physical and self-esteem benefits that can be achieved by undergoing a cosmetic procedure, but a new study has found that men who undergo facial cosmetic surgery can also experience a boost in the perception of their characteristics and improved likeability.
I've previously discussed men's growing interest in plastic surgery and the possible reasons for this, and a recent BBC survey suggested that almost 50% of males aged 18-30 may consider a cosmetic procedure as they feel under pressure to look good.
Some actors in Hollywood that have been leading the way with cosmetic work include Brad Pitt, Tom Cruise, Ashton Kutcher, Ryan Gosling and Robert Pattinson.
Judging appearances could be linked to evolution
The BBC survey findings were published in JAMA Facial Plastic Surgery, and a senior investigator explained that the tendency we have to judge facial appearance is likely to be rooted in evolution, as studies have found that the evaluation of appearance is linked to survival. Our basic instincts warn us to avoid those we deem likely to be ill-willed and previous research has shown that personality traits are drawn from a person's neutral expressions.
The study involved 24 men undergoing facial cosmetic surgery procedures including upper eyelid lifts or reduction of lower eyelids, face lifts, brow lifts, neck lifts, nose jobs and chin implants. All 24 men paid for their own procedure and agreed to before and after images being used for research purposes.
Six surveys were designed with each including 8 photographs (4 before surgery and 4 after surgery).
Over 150 people aged 25 - 34 with a college degree were then asked to review the photographs without any understanding of the study's intent.
Those reviewing were asked to rate their perception of each patient's personality traits. These traits included aggressiveness, extroversion, sociability, likeability, risk-seeking, attractiveness, trustworthiness and masculinity.
The procedures the 24 male patients underwent produced the following changes between the before images to the after images:
Upper eyelid surgery - Increase in likeability and trustworthiness
Lower eyelid surgery - Decrease in risk-taking
Brow lift - Improved perception of extroversion and risk-taking
Facelift surgery - Increase in likeability and trustworthiness
Neck lift surgery - Improved perception of extroversion and masculinity
Nose job - Increased attractiveness
Changes to different facial areas affect different personality traits
Investigators summarised that the findings were statistically significant, strongly suggesting that both men and women can experience an improved perception of attractiveness as well as positive changes in society's perception of their personality when they undergo facial cosmetic surgery.
It's interesting to note that different areas of the face can have a varying impact on the way in which personality may be perceived. It's also interesting to note that the neck lift was the only procedure that was found to enhance masculinity, suggesting that most facial cosmetic surgery procedures aren't as specifically gender-enhancing as they are for women.
If you'd like to learn more about the cosmetic procedures offered here at Harley St Aesthetics in the heart of London then don't hesitate to get in touch to book in your initial consultation. Call 0845 519 7232, e-mail info@harleystreetaesthetics.com or fill in our online contact form.
x
Virtual Consultations
Dr Kremer is now accepting virtual consultations, via Skype or WhatsApp. If you would like a virtual consultation, or would like more information, simply get in touch with us via phone, email or through our contact form and we will schedule a date and time for your consultation.