Love Island aids men's interest in cosmetic surgery
28 June 2019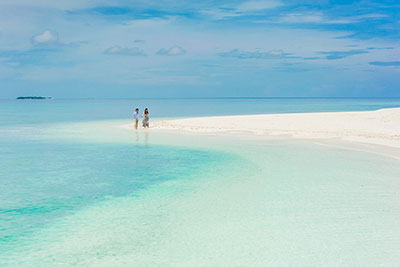 By plastic surgeon Dr Dirk Kremer.
Cosmetic surgery has always been associated with women enhancing parts of their body and face. Breast augmentation for a bigger bust, liposuction and thigh lifts for slender tums and legs, lip fillers for a fuller pout - the term cosmetic surgery conjures up the thought of procedures that we instantly link with women.
If we look a little deeper, it soon becomes evident that plenty of men also face the same insecurities that women do. Some of the men cast in this year's uber-popular Love Island show have already compared their own bodies to each other and discussed the topic of body image several times.
It's no secret that Love Island is influential among young people - during last year's series, breast enlargement adverts were banned from being shown during commercial breaks following an outcry of concern about them exploiting young women's insecurities.
Past male stars of the show have been open about procedures
Much is said of the cosmetic surgery female contestants have undergone either before entering the show or if they opt for make-overs following their appearance on it, but very little is said of the cosmetic procedures that male contestants have had performed on them. One past male contestant that appeared on Love Island has been open about undergoing otoplasty (ear surgery), admitting that their attention from women increased after the surgery.
The male cast on the 2019 series have so far remained secretive about cosmetic work, but it'll come as no surprise if any of them speak out about certain procedures they may have had in the run up to the show - perhaps Botox to remove any fine lines and wrinkles, or veneers to improve their smile.
Social media also playing its part
I recently answered a few questions for Glamour Magazine related to the topic of interest in cosmetic surgery rising among men, and I stated that social media plays its part as people feel the need to be photo-ready at all times. I believe there is certainly a growing pressure for professional men to look younger and fresher in order to be more competitive in their line of work. Social attitudes are also more open than ever before, and this has contributed to men's mindset towards their appearance changing along the way. Today, men have a more open attitude towards cosmetic procedures - and they are now far more aware of what's available to them.
Cosmetic surgery for men grew 29% between 2000 and 2017
According to the American Society of Plastic Surgeons (ASAPS), the number of cosmetic surgery procedures performed on men grew 29% between 2000 and 2017. The number of injectable fillers performed on men grew an incredible 99%. In London, it's reported that as many as one in nine men are choosing to have Botox injections, while more invasive procedures such as eyelid surgery, liposuction and nose jobs are also being requested by men more often than ever before.
If you're looking to learn more about the cosmetic surgery procedures available for men, then don't hesitate to contact me here at Harley St Aesthetics in the heart of London. To book in your initial consultation simply call 0845 519 7232, e-mail info@harleystreetaesthetics.com or complete the online contact form.
x
Virtual Consultations
Dr Kremer is now accepting virtual consultations, via Skype or WhatsApp. If you would like a virtual consultation, or would like more information, simply get in touch with us via phone, email or through our contact form and we will schedule a date and time for your consultation.