Calls for regulation of the cosmetic surgery industry
05 October 2018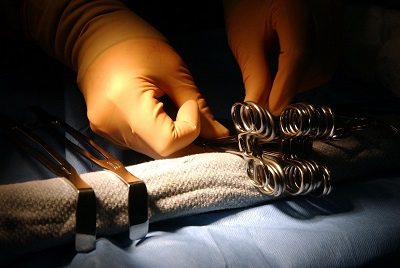 It has been well documented recently that the cosmetic surgery industry is unregulated, resulting in many patients being put at risk by under-qualified plastic surgeons and practitioners.
Simon Stevens, head of the NHS in England, has also raised concerns regarding the broadcasting of cosmetic surgery adverts during the highly popular TV show, Love Island, which has been largely blamed for fuelling the demand among its young viewers.
Commercials that aim to promote breast surgery to young women was singled out by Stevens, and he also expressed the shock he felt when learning that many of the young contestants on the show were flaunting what the Telegraph described as "extensive plastic surgery".
BAAPS slam portrayal of unrealistic standard of beauty
The British Association of Aesthetic Plastic Surgeons (BAAPs) president Rajiv Grover, has commented that these sorts of programmes are frequently aimed at the younger generation, and often showcase stars who project and normalise an unrealistic standard of beauty, with public criticism often driving them to undergo further multiple cosmetic procedures which is then sensationalised in the media to reveal and point out their surgical enhancements.
Unfortunately, there are many unscrupulous clinics across the UK that target procedures in a way that commodifies the surgery as a simple solution to quickly fix and improve the aesthetic appearance. Professionals have pointed out that many of these clinics have a history of targeting the young and vulnerable, and often use influencers to promote different surgical and non-surgical aesthetic procedures. Despite receiving public criticism, that hasn't halted the aggressive marketing tactic.
Concerns emerged back in 2016
Back in 2016, the BBC reported on concerns about the safety of the unregulated cosmetic industry, and last year a report from the Nuffield Council on Bioethics highlighted growing concerns over young people being highly targeted with promotional campaigns of breast augmentation, nose jobs and non-surgical procedures such as dermal fillers and Botox injections.
The Independent published that the think tank were calling for all plastic surgeons and cosmetic practitioners to be adequately trained and certified, for under 18s to be banned from non-medical invasive procedures, and for evidence of safety and effectiveness to be required for breast implants.
One main concern is how the medical plastics sector undergoes intense scrutiny and regulation criteria, but unfortunately, it's clear the cosmetic surgical community isn't interested in following suit. Instead, too many clinics and so-called surgical professionals choose to focus on influencing impressionable people for financial gains. With several recent tragedies across the globe stemming from the lack of regulation, the lesson we should all be learning is that regulation is just as important for the cosmetic surgery industry as it is for plastic surgery across the world.
I'm a board-certified cosmetic surgeon with a wealth of international experience, so if you're considering a procedure don't hesitate to get in contact with me. We can arrange a consultation to go through every detail, discuss realistic possibilities and make sure that it is the correct choice for you. Call the Harley St Aesthetics office on 0845 519 7232, e-mail info@harleystreetaesthetics.com or complete the online contact form.
x
Virtual Consultations
Dr Kremer is now accepting virtual consultations, via Skype or WhatsApp. If you would like a virtual consultation, or would like more information, simply get in touch with us via phone, email or through our contact form and we will schedule a date and time for your consultation.