TV shows like Love Island fuel demand for cosmetic surgery
10 August 2018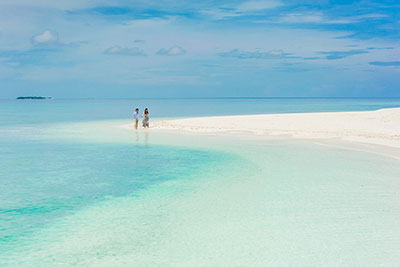 By Plastic Surgeon Dr Dirk Kremer.
A lot of recent talk about cosmetic surgery, especially in terms of non-invasive treatments, has been centred around the TV show 'Love Island' which aired during June and July. It's noticeable that a number of the contestants had undergone quite a bit of cosmetic surgery, notably non-surgical treatments such as Botox and dermal fillers.
Pictures were circulating online showing how some of the contestants looked previously and they compared them to how they look now. When coupled with the fact that the male contestants on the show couldn't seem to resist the glamour model look, it's no wonder clinics began experiencing an increased demand in cosmetic treatments from many of the millions of people who tuned in to watch the show.
Increasing demand for non-invasive cosmetic treatments
Some aesthetic clinics reported as much as a 200% increase in the demand for lip fillers, and it's believed this is largely down to pop culture personalities driving interest towards certain treatments on these types of reality TV shows. Non-invasive treatments are effective and offer a quick recovery time, so women of all ages are learning about them through celebrities and then opting to improve their own facial features such as their lips, skin and nose.
Many millennials these days are focused on making sure they look their absolute best and are experiencing pressures to do so now more than ever before, and with Love Island being such a popular show among young people, and social media also playing its part in everyday life, it's easy to understand why the industry is experiencing such a rapid rise.
Patients asking for results like their favourite celebrities
With holiday season in full-swing, many patients are questioning the safety aspects regarding things such as Botox and dermal fillers, and wonder whether they have enough time to fully recover before they jet abroad, as well as whether they will be able to see similar results to certain Love Island cast members or other favourite celebrities - which is proof in itself that they are being influenced by these programmes and the celebrity-culture that is surrounding them.
Despite this significant rise in interest, one thing will remain, and that is my belief in striving for natural results that assist in enhancing your own natural beauty while providing you with a boost in self-confidence.
Some of the contestants on the show appeared to have had several cosmetic surgery operations, such as breast implants, rhinoplasty and Brazilian bum lifts, as well as the much lesser invasive treatments like Botox and dental veneers. It's suspected that some have spent many thousands of pounds shaping the way they look, and this is a worry to many people as they are concerned about the type of message this may be sending out to viewers, particularly the younger one's who may be impressionable and easily influenced.
Here at Harley St Aesthetics, we offer a wide range of surgical and non-surgical treatments to help you enhance your appearance with beautifully natural results, including Dr Kremer's signature procedures. If you're interested in finding out more about any of the available procedures or treatments, then call the office today on 0845 519 7232 or email info@harleystreetaesthetics.com.
Question?

Contact Dr Kremer

0845 519 7232