How old is too old for plastic surgery?
06 May 2016
By Plastic Surgeon Dr Dirk Kremer.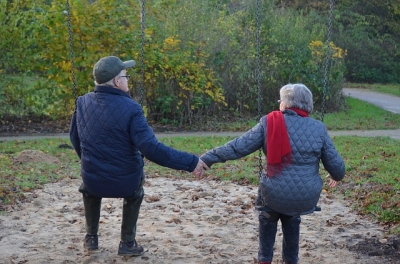 The saying goes "you're only as old as you feel", and the attitude that age is just a number has come about from a rise in life expectancy rates around the world. It is no wonder then that there has been a recent surge in older people wanting to get cosmetic surgery procedures.
Two decades ago, I, nor any other plastic surgeon, would have recommended someone over the age of 60 to get plastic surgery, deeming it too risky, but with developments in the cosmetic industry, it has become perfectly acceptable for men and women to undergo procedures regardless of age. However, that's not to say there still aren't a few age restrictions that need to be considered when I consult with a patient. Today, I'll be suggesting the recommended age limits for some of my most popular cosmetic procedures, to help you make a decision as to whether or not a procedure is safe for you.
Facelift & Necklift
There are several different types of facelift that I perform here at Harley Street Aesthetics, ranging from the Silhouette Lift to my very own Turn-Back-Time (TBT) Facelift. Because of how well established these procedures are, they are perfectly safe to be performed on people even in their 80s.
The optimal age for a facelift though is during your mid-40s; while most people wait until they are in their 50s or 60s to have work done, by pre-empting your skin losing the majority of it elasticity, the results achieved will appear more natural – you will look rested, and people may not even notice you've had work done!
Of course, the benefit of my TBT Facelift is that it achieves this rested look regardless of age, so even if you do want to get work done later in life, it is still possible to attain a more natural appearance.
Breast Augmentation/Lift
Depending on the type of breast procedure you are after, I would suggest the oldest someone could be for breast surgery is 70. Implants are much better suited for younger patients in their mid-to-late 20s, though it could be suitable for women up to the age of 50, and if you are considering a breast augmentation operation, you should definitely see my Split Muscle Breast Augmentation procedure. Due to the temporary nature of implants (they usually last roughly 15 years), once a woman has reached her late 40s, it is better for her to get a breast lift, as it would allow a surgeon to reinvigorate breasts that have started to sag. A breast lift is better suited for women who have finished having, or don't plan to have, children, making it an ideal procedure for older women.
Liposuction
Liposuction, much like a breast lift, is a procedure that is more appropriate for older women. I would recommend liposuction for women between the ages of 35 and 80. Under the age of 35, most people will retain their skin's natural elasticity, meaning that diet and exercise will work for removing excess fatty tissue on the stomach, thighs and arms. However, when the body's elasticity begins to wear thin, it gets more difficult to tackle these areas, and the older someone gets the harder it becomes.
These cosmetic procedures, along with non-surgical procedures, are suitable for people of any age, in fact, many of these aesthetic procedures are better suited for older people. For the most part, you should never get plastic surgery when you're young to pre-empt what your body will look like in a decade or two, as there will always be time to get work done if you feel like that's something you want. In general, the safest practice to consider is, if you're able to cope with being put under general anaesthesia when it is required, and your surgeon considers you physically and psychologically healthy, then you are definitely not too old for plastic surgery!
If you are considering cosmetic surgery, it's only natural that you will want to ensure that you are in the safest possible hands, I am a London-based plastic surgeon with global experience. Before performing any procedures I always hold a consultation with a patient to ensure they are both mentally and physically prepared for the procedure to avoid any complications and to ensure the patient is at ease. If you would like to book your free consultation, contact us today!
x
Virtual Consultations
Dr Kremer is now accepting virtual consultations, via Skype or WhatsApp. If you would like a virtual consultation, or would like more information, simply get in touch with us via phone, email or through our contact form and we will schedule a date and time for your consultation.