Minor surgery is the big trend with the over-55s
08 April 2016
By Plastic Surgeon Dr Dirk Kremer.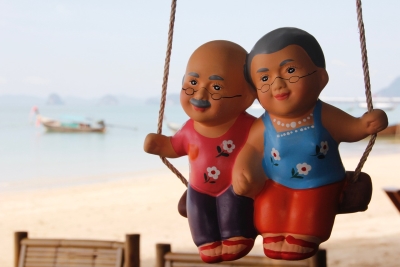 Last year saw the introduction of pension freedoms, which gave over-55s the chance to access their pension savings immediately, and it seems that this scheme is what has enabled more over-55s in the UK to undergo plastic surgery procedures.
According to The Independent Pensions Advisory Service (TPAS), a large number of people have enquired about using their pension to have work done, such as breast enlargements, facelifts and dental implants.
This raises the question, why are over-55s turning to plastic surgery?
Better, not younger
In 2014, the American Society for Plastic Surgeons noted that 24% of all procedures were performed on people in the over-55 category, while the largest group, the 40-54 age bracket, made up 34% of all procedures.
Meanwhile in the UK, the British Association of Aesthetic Plastic Surgeons (BAAPS) have noted an overall 9% decrease in the number of cosmetic procedures being performed each year. However, they have also noticed a tendency, especially in those over the age of 55, to look for minor improvements (also known as 'tweakments') rather than procedures that are more likely to change the landscape of their bodies.
In particular, amongst British people seeking plastic surgery the emphasis is on facial rejuvenation rather than work below the neck. The general consensus is that over-55s are seeking to look better rather than looking younger, with the biggest goal being to look less tired and more refreshed.
Best procedures to refresh yourself
While most over-55s seem to focus on brightening up their face, there are still women who decide to have a breast procedure as part of their cosmetic plans. While there are several different types of breast procedures, the one that is most effective to look better is a breast lift. Rather than focusing on increasing the size of the breasts, it's more about removing sagging and giving the breast a more pleasing shape.
One of the quickest ways to reduce the look of weariness on a person's face is by performing an eyelift, which removes loose eyelid skin to reduce the drooping appearance of one's eyes. Of course, for the most natural-looking results, my signature Turn-Back-Turn (TBT) eyelift is the go-to procedure. The TBT eyelift has the benefit of being less invasive than a standard blepharoplasty and has an exceptionally quick recovery process.
If you're looking to smooth out some wrinkles and aren't looking for anything more invasive than that, then Botox is a great option, and its popularity is well deserved. Not only will Botox reduce the look of exhaustion that can often come with wrinkles, it will also help towards combating wrinkles from appearing.
Now we've come to the cream of the crop for giving a refreshed looking face: my very own TBT facelift. This procedure blends a conventional facelift surgery with a slight twist that guarantees a more rested looking face. Rather than removing fat as is standard in a facelift, here it is collected and used to re-pad the cheeks, giving the face a fullness that makes it look lively rather than tired. This is then complemented by skin and fat being pulled upwards rather sideways, which reduces folds between the nose and mouth while also smoothing out the jawline.
These procedures can be combined with my SkinDoc formula skincare range to achieve a glow that will drain every ounce of tiredness from your face.
If you want more information about any of the procedures mentioned above or offered here at Harley Street Aesthetics, and to request a consultation, feel free to get in touch.
x
Virtual Consultations
Dr Kremer is now accepting virtual consultations, via Skype or WhatsApp. If you would like a virtual consultation, or would like more information, simply get in touch with us via phone, email or through our contact form and we will schedule a date and time for your consultation.