Plastic surgery predictions for 2016
12 February 2016
By Plastic Surgeon Dr Dirk Kremer.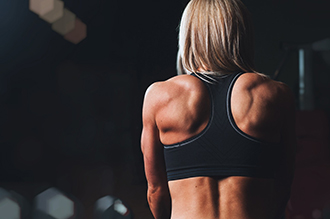 A report by the American Academy of Facial Plastic and Reconstructive Surgery has shown that more and more people are turning to plastic surgery, because increased usage of the Internet in general and social media in particular is allowing everyone to access information about cosmetic procedures. Social media is a brilliant platform to discuss the newest and trendiest cosmetic surgery procedures, but it also makes people increasingly notice their own flaws, feeding their will to go under the knife.
Below are some of the procedures that I predict will be especially popular in 2016.
Botox for double chins
In the spring of 2015, a product called Kybella gained the approval of the US Food and Drug Administration (FDA), after having been rigorously tested for safety and efficiency, and it's been creating a buzz ever since.
Kybella can be described as the Botox for double chins, as it specialises in breaking down small pockets of fat tissue, such as those you get under your chin. The product, which is created from deoxycholic acid, dissolves fat so that it can be naturally absorbed by the body, giving the patient a sharper jawline.
Kybella was recently purchased for £1.4b by Allergan, the creators of Botox, so it evidently has potential to become a hit treatment.
Female genital surgery
Labia liposuction is one of the fastest growing fields in the plastic surgery industry: NHS figures have revealed that the number of women undergoing female genital surgery is five times higher than it was in 2001!
While most women undergo pubic liposuction following childbirth as a way of restructuring their genitals, it is believed that the increase in popularity comes from women's desire to wear tight-fitting clothing, especially gym clothes.
The popularity of this procedure has also led to a rise in non-surgical methods to provide the treatment, with the most popular non-surgical treatment using lasers to stimulate collagen production. As my e-lipo procedure may suggest, I approve of the benefits that laser treatment can provide in comparison to surgical operations.
Breast reduction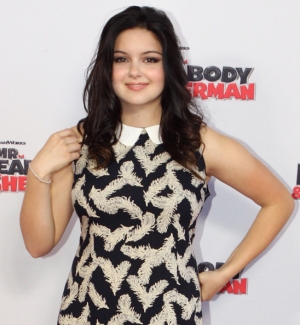 Celebrities can have a huge impact on how people react to cosmetic treatments, and that's true for boob jobs. With prominent women such as Katie Price, Chantelle Houghton and Ariel Winter openly discussing their decision to undergo a breast reduction, it may come as no surprise that the number of women going under the knife for breast reduction surgery has overtaken those having breast augmentations.
There are several reasons for undergoing breast reduction surgery, from health issues to the PIP breast implant scandal, which has made women a bit wary of implants. Of course, I have complete confidence in the implants that I use during procedures, as they are made with clinically tested, medical grade silicone by UK company Nagor.
The trend for breasts in 2016 seems not to be so much about the size as about the shape and natural look of the breast. For a breast procedure that offers natural-looking results, avoiding the common tennis ball chest, I highly recommend my signature Split Muscle Breast Augmentation.
Tweakments
In a study conducted by the Harley Medical Group, 72% of those surveyed said that they would consider plastic surgery for minor results, with only the person who underwent the procedure knowing they had had work done. Most of the people who were surveyed also said they would much prefer to avoid going under the knife altogether.
I have always been an advocator of procedures that, rather than offering dramatic results, have the benefit of making you look rested, giving you a natural, more youthful look. My Turn Back Time (TBT) procedures are all designed around this philosophy. Both my TBT facelift and my TBT eyelift offer results that are noticeable, but not recognisable as cosmetic surgery.
A facelift for the industry
One of the biggest trend for the industry won't actually involve procedures at all. Rather the change is to ensure the plastic surgery industry is much better regulated. Currently, any qualified surgeon can perform cosmetic procedures with no extra experience or training. The RCS (Royal College of Surgeons) has announced a new regulation scheme to be launched in the spring which will hopefully reduce the number of rogue surgeons, allowing patients to go to a plastic surgeon with plenty of training and experience.
Even then, it will still remain imperative to research your surgeon as well as the procedure if you are considering surgery, to make sure that you like their work and get a good feeling with him/her. I have travelled the world to gain global experience, and I always put the safety of my patients first and foremost. You can also read testimonials I have received from past patients and have a look at my before/after galleries to see the results my patients obtained after going under the knife.
Could plastic surgery offer a boost to your confidence, make you happier and look healthier? For more information about any procedures that are offered here at Harley Street Aesthetic or to book a consultation, contact us online, or email us at: info@harleystreetaesthetics.com.
x
Virtual Consultations
Dr Kremer is now accepting virtual consultations, via Skype or WhatsApp. If you would like a virtual consultation, or would like more information, simply get in touch with us via phone, email or through our contact form and we will schedule a date and time for your consultation.