What were the most sought after procedures of 2014?
19 December 2014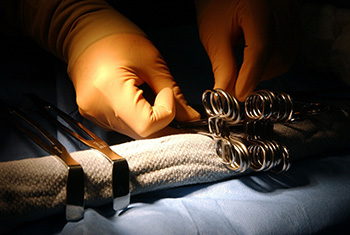 By Plastic Surgeon Dr Dirk Kremer.
As technology advances and the world grows increasingly interconnected, plastic surgery has become a more readily talked about topic across a variety of sources. The expansion of the industry has been incredible - and its increasing prevalence as a topic in the mainstream media has generated useful discussions that raise awareness about the potential dangers that still exist - and it seems like now, more than ever, more people are choosing to go under the knife without the fear of encountering any stigma for doing so. As a Board Certified plastic surgeon with over 15 years of experience in the field of cosmetic surgery, I am able to offer a variety of aesthetic procedures to my patients here at Harley Street Aesthetics, and as 2014 comes to an end, I thought I would share which of these procedures have been the most popular among my patients this past year.
1. Upper and Lower Eyelift
As we age, it's only natural to see our bodies change, as an effect of the life we've led and of natural gravity. Our eyes can reveal more about our age than we would like to share, and wrinkles are a common sign of ageing that many of us would like to remove. Whilst wrinkles can be treated with non-invasive treatments such as Botox, improving the overall appearance of the eyes requires a blepharoplasty procedure. Out of all the cosmetic procedures I offer, upper eyelifts and lower eyelifts (with my signature TBT Eyelift) were by far the most requested by my patients in 2014.
2. Facelift
Facelifts are another popular surgical procedure that I have perfected through the years, creating my own signature TBT Facelift, which turns back time to leave you looking naturally refreshed and rejuvenated. Just like eyes, the face can show signs of ageing that no amount of makeup will conceal, but a facelift can combat this by tightening loose skin and face muscles and, if necessary, removing any unwanted fat pockets. Facelifts can deliver stunning results, so it's definitely not surprising that they appear high on this list.
3. Breast Augmentation
Breast augmentation is perhaps the most well-known cosmetic procedure, and while you may hear stories of celebrities having 'boob jobs' purely for cosmetic reasons, the majority of my patients chose a breast augmentation to rectify a loss of shape and size due to pregnancy or weight loss, or simply to reach a bra size more to their liking. I'm very proud to offer my patients my signature Split-Muscle Breast Augmentation procedure which leaves women with a fuller and younger appearance, with natural-looking breasts.
4. Breast Lift
A mastopexy (more commonly known as a breast lift) is a less invasive alternative to a breast augmentation, mainly because the breasts aren't being made bigger. Rather, the procedure involves lifting and reshaping the breast by rearranging the breast tissue, moving the nipple position and tightening the skin. A woman's breasts may droop as they age or following pregnancy, but a mastopexy can help them regain their original form without necessarily reducing or increasing their size.
5. Abdominoplasty
Considering that one third of British people hated their stomachs, it's not surprising to see abdominoplasty procedures featuring on this list. An abdominoplasty (tummy tuck) is performed to remove excess fatty tissue and skin folds in the mid to lower abdominal region and to tighten up the abdominal wall for a tighter, firmer tummy area.
6. Rhinoplasty
A rhinoplasty, or a nose job as it's more generally known, is a very common form of plastic surgery for men and women of all ages. It can be performed for purely medical reasons, to help people with nasal breathing difficulties, or for more aesthetic reasons, for instance by men who feel their nose is too feminine. Today, there are two forms of rhinoplasty: an open rhinoplasty and a closed rhinoplasty, the major difference being whether the incisions are made on the nose bridge or inside the nose itself. Both procedures are effective in fixing common issues such as a crooked nasal septum or large turbinates, although it is worth noting that healing times and whether or not the resulting scar is visible differs between both choices.
7. Otoplasty
Unlike procedures such as breast augmentation and rhinoplasty which have always been popular, otoplasty remained relatively rare until recently. An otoplasty is designed to fix protruding ears, usually caused by a congenital malformation of the ear cartilage or the asymmetric development of individual cartilage. Protruding ears can be a serious source of embarrassment, especially for children and young adults, but thankfully, an otoplasty can be safely performed on someone of any age by a qualified physician such as myself.
8. Liposuction
Liposuction was named among industry professionals in 2010 as the most frequently performed cosmetic procedure and it is most commonly used on body parts such as hips, thighs, stomachs and buttocks. The increasing demand for this procedure led me to develop my signature e-lipo procedure, exclusively available at Harley St Aesthetics, which offers all the benefits of traditional liposuction – such as fat melting and infiltration – but without the common pitfalls – such as excessive bruising and irregular contours.
9. Arm Lift
Diet and exercise may enable us to control our weight, but they can't solve the issues that remain after you've reached your target, including excess skin on the upper arms, known colloquially as the infamous 'bingo wings'. Sagging skin in this area can make some people uncomfortable but thankfully, cosmetic surgery can help. My arm lift procedure removes and tightens the skin on the upper arms, resulting in smoother-looking arms. An added benefit of my procedure is that any resulting scars from the surgery will be hidden on the inside of the upper arms.
10. Thigh Lift
Much like arms, thighs can show the scars of life through excess skin or fat that cannot be fixed by dieting, exercise or even liposuction. Before a thigh lift, I work with my patients to determine exactly how much skin can be removed, to leave their thighs looking toned and firm, without any visible scars since these will be hidden on the inside of the thighs.
While these are the 10 procedures my patients asked for the most in 2014, I also offer other surgical and non-surgical options, including breast reduction, gynecomastia and lip fillers. If you would like to discuss having plastic surgery, or would like more information on whether aesthetic surgery is for you, please contact my team on 0845 519 7232 or email info@harleystreetaesthetics.com. I look forward to hearing from you in 2015!
x
Virtual Consultations
Dr Kremer is now accepting virtual consultations, via Skype or WhatsApp. If you would like a virtual consultation, or would like more information, simply get in touch with us via phone, email or through our contact form and we will schedule a date and time for your consultation.