4 popular cosmetic procedures for the face
22 July 2022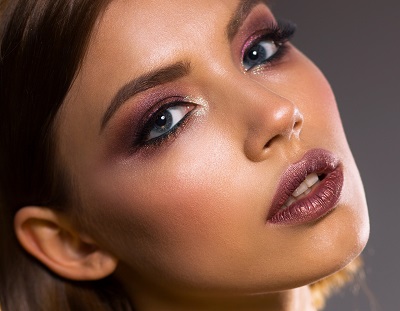 By plastic surgeon Dr Dirk Kremer.
Today, patients want choice, and when it comes to cosmetic procedures that are available for the face, that's exactly what they can get. Whether it's a procedure to target the eyes, nose, lips, chin, wrinkles, or overall facial appearance, there is sure to be a suitable procedure available that can subtly enhance your physical appearance with fantastic results.
The art and skill that is required to successfully achieve these results by performing procedures for the face should not be underestimated. It's easy for a patient to get carried away with the amount of cosmetic work they want done to their face, and it's easy for a plastic surgeon to succumb to their demands.
The truth is, for the most natural results, you need to work with a reputable cosmetic surgeon who understands the importance of working with the natural beauty that already exists and simply enhancing it in a subtle yet highly effective way.
With that said, let's dive into the reason you're here - to learn more about some of the most popular and highly desired cosmetic procedures available which specifically target the face.
1. The facelift (Rhytidectomy)
The procedure that offers arguably one of the most effective changes to the face is the well-known facelift. I say effective rather than dramatic because the changes don't necessarily have to be immediately evident - instead, the procedure can be performed to simply roll back the years and leave a patient looking far more refreshed and youthful by combating the signs of aging. The days of a facelift leaving a patient with a tightly pulled back face that made it obvious she or he had undergone cosmetic surgery are long gone.
Read: What is the best age to get a facelift?
2. Facial implants
Facial implants are most commonly placed in the chin or cheeks and are used to re-shape the facial shape into something the patient feels more comfortable with. Face implants are now available in many shapes and textures with biocompatibility, so an implant can be customised to suit each particular patient. There is no one-size-fits-all philosophy in implant placement, meaning cosmetic surgeons can work closely with the patient to ensure the perfect result is achieved.
3. Nose job (Rhinoplasty)
A nose job is another one of the most well-know and most sought-after procedures on the face - especially among men. The nose is one of the most prominent features on our face and is something that we can't simply change or disguise naturally. The only way someone can feel more comfortable with a nose they are self-conscious about, be it the size or shape, is by undergoing a nose job. This can help achieve balance across a face and greatly increase confidence.
4. Eyelid surgery (Blepharoplasty)
Eyelid surgery or eyelid reshaping is a popular choice for people looking to fight the signs of aging. This procedure can considerably reduce wrinkles and puffiness that can form around the eyes as we age, especially the lower eyelids. When lower eyelids begin to wrinkle and droop it is very evident and is a clear sign of aging that many people want to rid. Eyelid surgery is also often performed on people who simply have obstructed vision due to eyelid sagging or too much skin on the eyelids.
Read: Eyelid surgery in your twenties and beyond
Each year cosmetic surgeons treat thousands of patients across the world who choose to undergo surgical procedures for their face. These procedures help to reduce fine lines and wrinkles, create a more aesthetics pleasing appearance that adds to a patients existing beauty, and generally increase confidence tenfold. If you choose a reputable board-certified cosmetic surgeon for your facial cosmetic surgery with expertise in the procedures you're interested in, you too can experience improvements that can change your life for the better.
To learn more about the facial procedures I offer here at Harley Street Aesthetics in London, or to discuss any other plastic surgery procedure, don't hesitate to get in touch to book in your initial consultation. You can reach out by calling 0845 519 7232, e-mailing info@harleystreetaesthetics.com or by completing the online contact form.
x
Virtual Consultations
Dr Kremer is now accepting virtual consultations, via Skype or WhatsApp. If you would like a virtual consultation, or would like more information, simply get in touch with us via phone, email or through our contact form and we will schedule a date and time for your consultation.