Americans spent a record-breaking amount on plastic surgery in 2016
30 June 2017
By Plastic Surgeon Dr Dirk Kremer.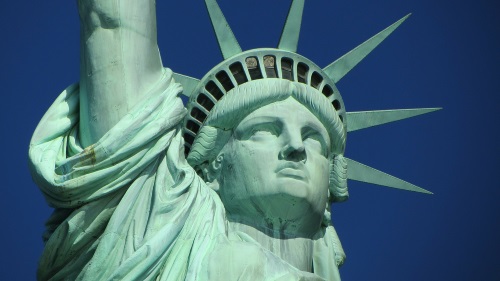 It was only a few years ago that there was a global stigma around the topic of plastic surgery, and while many people still underwent cosmetic procedures, it was almost taboo to discuss intentions to have plastic surgery, or that you had undergone a cosmetic procedure. However, in recent years, with more positive portrayals of plastic surgery appearing in the media on a regular basis, and celebrities being more vocal about procedures, it is more common for people to be open about their plastic surgery intentions. 2016 is evidence of this change, as in 2016, Americans spent a record-breaking $16 billion on plastic surgery and minimally-invasive procedures.
Plastic surgery spending is on the up
American cosmetic surgery spending has been seeing an annual increase since 2009 when $10 billion was spent on plastic and cosmetic surgery procedures. 2016 saw one of the sharpest increases in spending compared to the previous year; in 2016, spending was up a huge $13.5 billion compared to 2015.
The three most popular procedures in terms of spending were Botox, fillers, and breast augmentation. There were 7 million Botox procedures performed in 2016, which account for a total spend of $2.6 billion, meanwhile, fillers made $1.1 billion from 2 million procedures. As proof that breast augmentations are still a popular procedure, 290,467 procedures were performed, totalling $1.1 billion.
This rise in spending follows an increase in the number of patients seeking surgery, and a decrease in price for most of the most popular procedures, making plastic surgery more obtainable for people of various earning brackets. For example, the national average price for a breast augmentation procedure decreased 2.7% compared to 2015. However, not all procedures saw price decreases, liposuction and nose reshaping increased 6.1% and 5.6% respectively.
A wider variety of patients
In February, information was released showing that there had been an increased number of male and millennial patients having plastic surgery. In fact, most facial plastic surgeons noted an increase in the number of patients under 30 that they treated, as well as a surge in patients as young as 18.
It is likely that along with the new affordability and removal of taboo that there are two other reasons why more people are having plastic surgery. First, we are currently living in a culture of social media and selfies, so many young people want to look good on social media, or look like celebrities, despite the problems this entails. Second, over the last couple of years, there has been a turn towards the trend of tweakments, with many people having smaller regular procedures earlier on, than full-blown overhauls later in life.
Plastic surgery has become the new normal for younger generations, and, as such, it's helping the plastic and cosmetic surgery industry boom.
If you're considering plastic surgery, go with a plastic surgeon you can trust; I am one of London's top plastic surgeons and I pride myself on forming a bond with who walks through my office door. For more information, you can read up on the procedures I offer, or you can get in touch to book an initial consultation.