Season's greetings from Harley Street Aesthetics
24 December 2021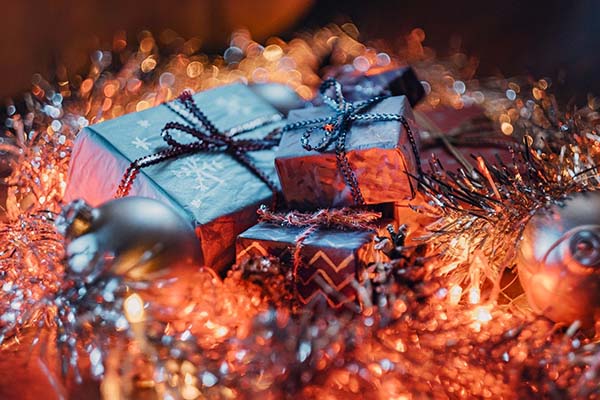 By plastic surgeon Dr Dirk Kremer.
Like much of the year that came before this one, the past twelve months has been a time of careful navigation with myself and the team here at Harley Street Aesthetics paying extremely close attention to government guidelines regarding Covid-19.
Following a concerning start to 2021 with rising cases from the previous Christmas period and a national lockdown, people across the nation did their part to stem the spread of the virus and took part in a successful widespread UK vaccination rollout. Eventually it was deemed safe enough for the cosmetic industry to continue offering face-to-face consultations and surgeries provided we all abided by the changing restrictions to ensure we were all kept as safe as possible throughout the year.
From the beginning of the year and right through to today, many of these patient consultations were and are being conducted out virtually, as I have been able to communicate with patients both past and present through scheduled video meetings - the beauty of modern technology!
I was extremely thankful for this, as it allowed me to remain connected with patients while continuing to offer my expert advice to those who were seeking more information about the cosmetic surgeries that are available.
In terms of our cautious approach, nothing has changed at all - we are fully committed to ensuring the best safety possible for both ourselves and our patients, and we remain 100% aware that the situation can change quickly, so we continue to pay very close attention to government advice and will be ready to act on a change in guidance immediately as we enter 2022.
Merry Christmas and a Happy New Year!
With all of that said, myself along with the team here at Harley Street Aesthetics sincerely hope that you have been able to make the very best of 2021, are able to spend this Christmas period celebrating in the most festive way possible with your nearest and dearest, and look forward to welcoming in the new year with continued optimism for a positive year!
If 2022 is the year you're looking to learn more about a particular cosmetic surgery procedure, do get in touch so that we can book you in for your initial consultation and discuss your options in detail. You can get in touch by calling 0845 519 7232, e-mailing info@harleystreetaesthetics.com or by completing our simple online contact form.
x
Virtual Consultations
Dr Kremer is now accepting virtual consultations, via Skype or WhatsApp. If you would like a virtual consultation, or would like more information, simply get in touch with us via phone, email or through our contact form and we will schedule a date and time for your consultation.