What's the difference between Botox and fillers?
30 October 2020
By plastic surgeon Dr Dirk Kremer.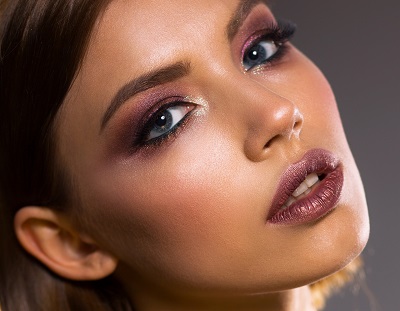 Despite cosmetic injectable treatments such as Botox and dermal fillers being the most popular aesthetic procedures across the world, many people are still unclear on what the actual differences are from one treatment to the next. At Harley Street Aesthetics, I offer a range of non-surgical cosmetic treatments, most of which are used to help women and men combat physical signs of aging. The differences between these treatments and the results they achieve is what motivates my recommendations when it comes to choosing one over the other - or in some cases, why I may recommend utilising both as a combination.
Botox and dermal fillers may have similar end goals, which is to reduce the physical signs of aging when used as an anti-aging treatment, but the way in which the products work to achieve favourable outcomes is very different.
What makes Botox and fillers so different?
Though each are incredibly popular, Botox is no doubt the most well known treatment among not only cosmetic treatment patients, but also the wider general public. Ask a random selection of people what they think Botox can be used for and chances are the majority will rightly tell you it can be used to reduce wrinkles. However, the confusing part comes when people discover that, when used in the right context, dermal fillers can also be used to reduce wrinkles - but in a very different way.
To understand what makes Botox and dermal fillers different treatments to each other, it's beneficial to first understand more about how wrinkles develop in the first place...
Dynamic wrinkles - These gradually develop over time due to repeated contractions of small muscles in areas of our face, such as the eyes, forehead and mouth.
Static wrinkles - These are folds and lines that can be seen when the face is relaxed. They develop as we get older due to the natural substances that provide structure and volume to our skin becoming less naturally available. Substances such as collagen, elastin, and hyaluronic acid.
Botox for dynamic wrinkles
Botox combat dynamic wrinkles by reducing the signals that nerves send to our facial muscles as we make expressions, minimising how much they contract. This results in lines and wrinkles being reduced, helping the skin appear smoother. Provided your Botox practitioner has the experience and skills to perform the procedure correctly the results can look tremendously natural.
Dermal fillers for static wrinkles
Fillers are useful for combatting static wrinkles by replacing the lost volume in certain areas of the face. Formulations are used of the same natural substances that are found in the face and of which naturally reduce, such as hyaluronic acid. Different fillers have different consistencies, with each one being more effective than another at improving specific concerns. As such, fillers that are used for lip augmentation to add volume to thinning lips would be different to a filler that's used to replace lost volume in the cheeks.
To learn more about Botox and dermal fillers and discuss which treatment may be the best for you and your concerns, don't hesitate to book in your initial consultation so that we can discuss each treatment and their achievable results in more detail with you. Call now on 0845 519 7232, e-mail info@harleystreetaesthics.com or fill in our online contact form.
x
Virtual Consultations
Dr Kremer is now accepting virtual consultations, via Skype or WhatsApp. If you would like a virtual consultation, or would like more information, simply get in touch with us via phone, email or through our contact form and we will schedule a date and time for your consultation.