Injectable cosmetic procedures to combat aging
21 August 2020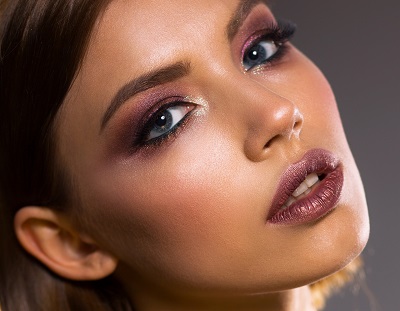 By plastic surgeon Dr Dirk Kremer.
The growing popularity of speedy anti-aging procedures means more and more people are now aware that it doesn't take a surgical cosmetic procedure to turn back time and reveal a more youthful appearance. Here at Harley St Aesthetics I offer an array of non-surgical cosmetic procedures that help achieve just that, ranging from Botox and dermal fillers, to PRP (Platelet-Rich Plasma) and Stem Cell Fat Transfer.
Regular maintenance with these non-invasive procedures can retain long-lasting results that combat the natural aging process, helping you look rejuvenated and fresh while feeling far more confident in your own skin. If you're wondering where you should start, read on to learn a little more about some of these injectable procedures to determine which treatment or combination of procedures may be best for you.
Botox injections
Botox is perhaps the king (or queen) of non-surgical cosmetic procedures, helping to relax facial muscles and smooth away wrinkles for millions of women and men the world over. Botox injections are most commonly administered in areas such as the forehead, glabellar lines between the eyebrows and the corners of the eyes where "crows feet" develop. Most patients tend to reach out to Botox treatments for the first time around their late 20's to early 30's, which is when the dreaded natural aging process can begin to make itself noticeable. Results from Botox injections typically last around 3-4 months for most patients, at which point a top-up procedure can be booked in.
Dermal fillers
Dermal fillers can add volume to areas of the face to fill in lines and wrinkles, help to restore the fullness in areas of the face such as the cheeks and temples, and can also be used to address other facial contouring concerns. Many dermal fillers are made with hyaluronic acid, which is a hydrating substance that can already be naturally found in the body. With that said, different filler formulations can work better than others depending on the area and concern that's being targeted. Dermal filler results in some areas can last as long as two years.
PRP (Platelet-Rich Plasma)
PRP therapy is a unique procedure that utilises nutrients within your own blood. PRP injections are safe and effective for patients with any skin type, is minimally invasive and uses no foreign materials. They can help reverse the signs of aging and restore a defined appearance, including improving or even eliminating the appearance of wrinkles, fine lines and sagging skin, as well as a whole host of other skin issues that are not necessarily age related. In terms of anti-aging, it's arguably most effective at treating nasolabial folds (smile lines), hollowed cheeks and other unsightly lines and wrinkles. The results from PRP injections can continually improve for up to 6 months from the day of treatment as collagen stimulation continues over time.
Stem Cell Fat Transfer
This is a painless treatment that takes barely an hour, with full recovery achieved in just a day or two. The procedure involves extracting fat through a tiny micro-cannula while under local anaesthesia. This fat is then centrifuged and the stem cells are separated before being injected underneath the skin into areas that require rejuvenation. These stem cells and stromal vascular fractions have been scientifically proven to successfully build elastin and collagen, so the results from the procedure continue to improve over time. You can expect to experience a dramatic improvement in wrinkles, age spots and skin pigmentation in the months that follow a PRP procedure.
Still unsure which procedure or combination of procedures would work best for you? If so, do book yourself in for an initial consultation where we can discuss the options and customised recommendations that are available to you in more detail. You can call us on 0845 519 7232, e-mail info@harleystreetaesthetics.com or complete the online contact form.
x
Virtual Consultations
Dr Kremer is now accepting virtual consultations, via Skype or WhatsApp. If you would like a virtual consultation, or would like more information, simply get in touch with us via phone, email or through our contact form and we will schedule a date and time for your consultation.