Cosmetic surgery for the modern man
20 March 2020
By plastic surgeon Dr Dirk Kremer.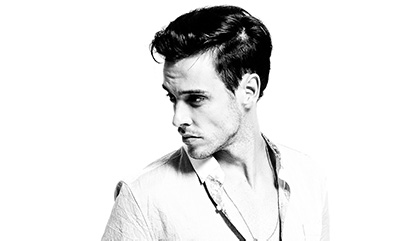 There are plenty of cosmetic procedures available that can benefit men just as much as women. Some even specifically designed for men. Whether it's a facelift to roll back the years or a nose job to help enhance your facial aesthetics as well as your confidence, there is sure to be a procedure that addresses an issue that bothers you. There is a host of cosmetic surgeries that can enhance the appearance of the face as well as other areas of the body, and by better understanding the common types of plastic surgeries that are available for men then the better equipped you'll be to make an informed decision as to whether cosmetic surgery is the right move for you.
Common cosmetic surgery procedures for men
There are a wide variety of procedures that are available to men, but some of the most common types that men typically opt for include facial procedures, body contouring, non-invasive procedures and surgeries that relate to gynecomastia. Improving your understanding of these procedures will help you make the correct decision for you and your body.
Cosmetic surgery for the face
Most facial surgeries that men choose are to combat the physical signs of ageing. A facelift is often the procedure of choice as it creates a more youthful appearance by reducing unwanted lines and sagging skin, particularly around the lower face and jaw area. Eyelid surgery is also common among older men to help reduce drooping eyelids. Rhinoplasty, commonly known as a nose job, is another very popular procedure among men who want to alter the shape and contour of their nose.
Cosmetic procedures for the body
Body contouring is achieved through procedures such as liposuction and abdominoplasty. These types of procedures can make a huge difference as it can help men both look better and feel far more confident about their body. Liposuction can remove excess fat and help slim down specific areas that diet and exercise alone may not be able to effectively target, such as the lower tummy. Other procedures can help remove excess skin for individuals who may have lost a significant amount of weight, By freeing themselves of this excess skin, men are given the freedom to move easier, feel more confident in themselves and ultimately lead a healthier and happier life.
Non-invasive surgeries
Procedures that are non-surgical are highly popular among men, just as they are among women. Injectables such as Botox and dermal fillers are quick, pain free and require minimal downtime with patients often able to return to work the very same day. These procedures can help reduce fine lines and wrinkles across specific areas of the face, such as forehead or brow line, or help contour areas of the face such as the nose. Fillers are also often used to increase the fullness of the lips, though this is a procedure that's more common among women.
Gynecomastia surgery for men
As many as 50-60% of adolescent men suffer from gynecomastia, which is the appearance of enlarged male breasts on the chest. This can be incredibly embarrassing for many men and makes many social situations difficult to deal with, such as taking their top off at public beaches or even just going for a swim at the local pool. Fortunately, gynecomastia surgery can help dramatically improve the appearance and help make social situations at the beach or swimming pool a situation they can enjoy instead of dread.
Are you a male considering cosmetic surgery? If so, don't hesitate to book in your initial consultation with me at Harley St Aesthetics so that we can discuss the procedures that are most suitable for you. You can make contact by calling 0845 519 7232, e-mailing info@harleystreetaesthetics.com or by completing the online contact form.
x
Virtual Consultations
Dr Kremer is now accepting virtual consultations, via Skype or WhatsApp. If you would like a virtual consultation, or would like more information, simply get in touch with us via phone, email or through our contact form and we will schedule a date and time for your consultation.