Regulators put a stop to social media Botox ads
24 January 2020
By plastic surgeon Dr Dirk Kremer.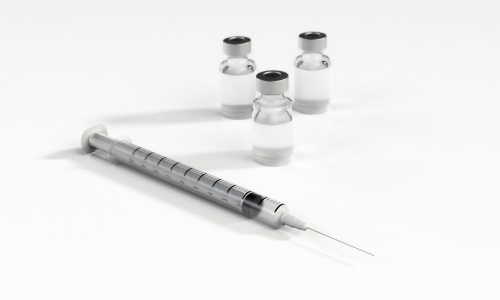 You may be no stranger to Botox ads when scrolling through your social media accounts, as thousands upon thousands of clinics and practitioners have utilised the platforms to promote their Botox injectable services through both organic posts and paid advertisements.
No more Botox ads on social media as of January 31st, 2020
However, as of 31st January this will become no more. This is because the Committee of Advertising Practice (CAP), enforced by the Advertising Standards Authority (ASA), are clamping down on botulinum toxin injection adverts that are posted on social media platforms such as Instagram, Facebook, Twitter etc.
Under Rule 12.12 of the Committee of Advertising Practice, Botox injections are categorised as prescription-only medicines (POMS), which cannot be advertised to the public.
With the deadline fast approaching at the end of this month, the ASA has issued an Enforcement Notice to the beauty and cosmetics industry and this includes paid-for ads, organic non-paid for ads and influencer marketing endorsements. Influencer marketing use may include things such as using health professionals or celebrities to endorse the treatments, using treatments as competition prizes or posting before and after photographs. Only those ads which are aimed specifically at healthcare professionals will be exempt.
The enforcement will apply to all methods of promotional material of botulinum toxin injections, more commonly known as Botox, Vistabel or Dysport, which are marketed to UK customers. It will not apply to dermal or cosmetic filler treatments, including the popular lip filler treatment, as these are not actually categorised as prescription-only medicines.
Social accounts should be reviewed before ASA act
Clinics and Botox practitioners have until January 31st, 2020, to full review their social media accounts before the ASA is set to take targeted action.
Guy Parker, chief executive of the ASA, says brand new monitoring technology is being used to help tackle botulinum toxin ads across social media. The tool will help the ASA to be far more efficient and effective is identifying and removing problematic advertisements.
Many plastic surgeons and industry experts now hope that the government will take a leaf out of the ASAs book and make 2020 the year that legislation comes into effect to prevent non-medical professionals from delivering all injectable cosmetic treatments.
Guidelines that cosmetic companies must follow:
Remove all direct references to Botox or other POMs, including any quirky play on words or names such as 'Beautytox' and 'Beautox', where the obvious reference is to Botox.
- This also includes references in images and hashtags, such as #botox.
- This also covers all promotional marketing activities, such as offering a 'Botox party' or 'Botox treatment' as a prize in a competition.
Direct references to POMs cannot be substituted with indirect phrases that can only refer to a POM. An example may be 'wrinkle relaxing injections'. This is because the ASA view this as an indirect promotion of a POM, and therefore just as much of a problem.
The ASA considers any sort of reference to anti-wrinkle injections alongside a price that relates to POMs as an ad for that specific POM.
References to the treatment of medical conditions that may indicate the promotion of a POM must be avoided.
Here at Harley St Aesthetics, I offer a wide range of both surgical and non-surgical cosmetic treatments. If you're keen to learn more, don't hesitate to get in touch today. You can book in your initial consultation by calling 0845 519 7232, e-mailing info@harleystreetaesthetics.com or by completing the online contact form.
x
Virtual Consultations
Dr Kremer is now accepting virtual consultations, via Skype or WhatsApp. If you would like a virtual consultation, or would like more information, simply get in touch with us via phone, email or through our contact form and we will schedule a date and time for your consultation.