The journey to a perfect post-surgery recovery
10 January 2020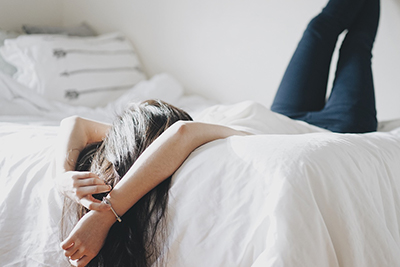 By plastic surgeon Dr Dirk Kremer.
If only we could click our fingers and instantly appreciate the enhancements of a cosmetic procedure in an instant. That would certainly be most ideal. Unfortunately, there are no magic tricks before, during or after surgery, nor can we quickly fast forward to the end of an exciting transformation. Instead, plastic surgeons have to inform their patients that it will take time before they can enjoy the full benefits of an aesthetic procedure.
People often overlook the patience, healing and compliance that is required between before-and-after photographs. The recovery time that takes place in between is vital, as what a patient does or doesn't do during this period can have a huge effect on the end result.
Fantastic cosmetic surgery results aren't fully achieved in your plastic surgeons operating room - they only begin there.
Choosing your plastic surgeon
It may seem obvious, but making sure your plastic surgeon is board-certified and highly experienced in the procedure you're looking to undergo is of utmost importance. A highly skilled surgeon will perform your procedure to the highest and safest standard, setting you off to a great start before your recovery time even begins. They will also be able to offer valuable advice to help you every step of the way, always putting your health and well-being above all else.
Healthy living for faster healing
Living a healthy and balanced lifestyle in the months before your procedure will provide the perfect foundation for recovery. Being active and a non-smoker will mean there should be less risks and less chance of experiencing complications during recovery. Always remember, smokers, vapers and those who are sun-damaged from tanning beds typically heal much slower - so do all that you can to put a stop to these things long before your procedure date.
Follow post-treatment advice to the letter
One surgeon's cosmetic procedure may be very different to another's, so during post-treatment recovery only use products that your surgeon provides or advises. Don't use Google to find out post-care information or product recommendations, don't use creams from other specialists and don't listen to your friends. Simply follow the advice of your plastic surgeon, and if in doubt or curious about something don't hesitate to contact them.
Put trust in the process
Many non-surgical treatments may take a matter of days before you're well recovered, but for most surgical procedures you can expect the recovery process to take between three to six months - perhaps even longer in some cases. It can take a long time for bruising or swelling to subside and for true positive results to be noticeable. Recovery is a process and your cosmetic surgeon should be able to ease any concerns throughout that process.
Have you been considering a cosmetic procedure? If so, book in your initial consultation with me here at Harley St Aesthetics so we can discuss all of your available options. Get in contact by calling 0845 519 7232, e-mailing info@harleystreetaesthetics.com or by filling in the easy and convenient online contact form.
x
Virtual Consultations
Dr Kremer is now accepting virtual consultations, via Skype or WhatsApp. If you would like a virtual consultation, or would like more information, simply get in touch with us via phone, email or through our contact form and we will schedule a date and time for your consultation.