Plastic surgeons to review safety of Brazilian bum lifts
01 November 2019
By plastic surgeon Dr Dirk Kremer.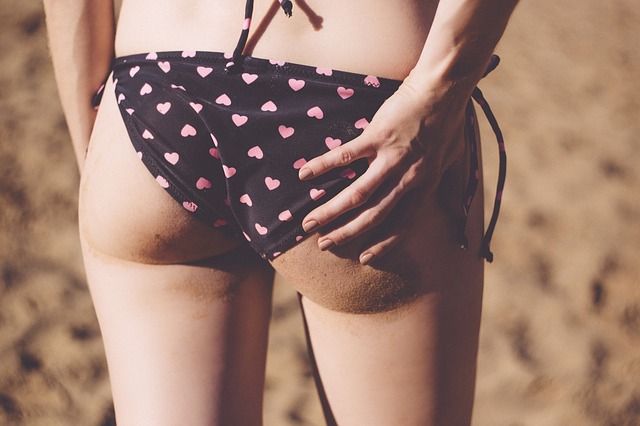 According to the British Association of Aesthetic Plastic Surgeons (BAAPS), the Brazilian bum lift procedure is the riskiest plastic surgery operation that a patient can choose to undergo. The cosmetic procedure has become increasingly popular over a number of years in many areas of the world - particularly South America. But it has also become an increasingly popular trend in parts of Europe and right here in the UK as it has made its way overseas due to more and more women looking for ways to enhance their rear features.
Plastic surgeons are now being urged to refuse performing the Brazilian bum lift procedure while a safety review is carried out. The procedure has been linked to many deaths, resulting in BAAPS formally ordering a review into the safety of the procedure, which involves plastic surgeons transferring fat from one area of a persons body and injecting it into their buttocks.
BAAPS urge plastic surgeons to refuse the procedure during review
BAAPS have warned members of the organisation to refrain from performing the procedure while the review is being carried out, but it has not taken the step of banning surgeons from performing the operation.
During a Brazilian bum lift operation, cosmetic surgeons inject fat deep into the muscle tissue to enlarge and shape the buttocks, but BAAPS have warned that there is always a risk of fat being injected into large veins which can result in fatal blood clots - something that has linked the procedure to a number of deaths.
The organisation also state that the safety of the procedure isn't helped by the fact that many insufficiently trained surgeons are performing it in various countries at a much cheaper price, which is attracting patients to fly overseas as it's more affordable.
Evidence from review will help public make informed decision
Paul Harris, president of BAAPS, said that the organisation is dedicated to advancing safety, innovation and excellence in aesthetic plastic surgery, and that they have a commitment to their patients that includes delivering the most up-to-date knowledge and research which safeguards their patient's safety. Harris states that anyone considering a fat-graft buttock augmentation procedure should await the emergence of further evidence from the review and that BAAPS will work hard behind the scenes to ensure the public are provided with accurate information that will allow them to make an informed decision before undergoing the procedure.
Many leading plastic surgeons back the decision for BAAPS to formally review the safety of the Brazilian bum lift procedure in the UK and have raised concerns about its risks in the past. The procedure in itself is of course a concern, but another surrounds the fact that a high number of women are choosing to travel abroad to undergo the procedure at a cheaper cost - and more often than not the procedure takes place within poorly-regulated clinics by cosmetic surgeons that haven't received adequate training to perform the surgery safely and to the highest standards.
Here at Harley St Aesthetics I'm a board-certified plastic surgeon offering a range of surgical and non-surgical cosmetic procedures. To discuss your situation and learn more about the right options for you don't hesitate to book in your initial consultation. Call today on 0845 519 7232, e-mail info@harleystreetaesthetics.com or fill in the online contact form.
x
Virtual Consultations
Dr Kremer is now accepting virtual consultations, via Skype or WhatsApp. If you would like a virtual consultation, or would like more information, simply get in touch with us via phone, email or through our contact form and we will schedule a date and time for your consultation.