What is the difference between liposuction and a tummy tuck?
20 September 2019
By plastic surgeon Dr Dirk Kremer.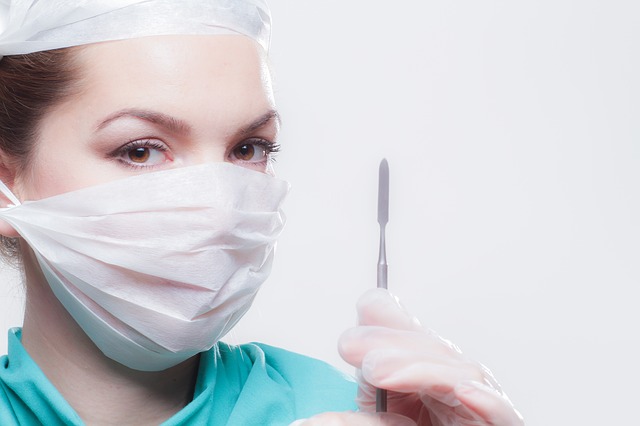 For those seeking a flatter and more shapely stomach, cosmetic surgery could be the answer. The two most popular cosmetic surgeries that are used to improve the appearance of the abdomen area are liposuction and tummy tucks. Many patients confuse the two or believe they are the same procedure, so a common question that arises during the consultation process is what is the difference between a liposuction procedure and a tummy tuck, and how can I decide which is the right surgery for me?
The liposuction procedure
The main aim of liposuction is to improve the appearance of the abdomen. A balanced diet and exercise regime should always be a key part of a healthy lifestyle and will go a long way towards improving your figure, but for many people this isn't quite enough to remove stubborn bodyfat that can often collect around the stomach.
During the procedure, a cosmetic surgeon will create tiny incisions in the skin, before breaking up fat cells and carefully removing them with a suction tube. Liposuction does not involve the removal of any excess skin and will not reduce or eliminate stretch marks or tighten abdominal muscles. Liposuction is a procedure that's best suited for those who are of average body weight with tight abdominal muscles and supple skin.
The liposuction procedure is usually performed under general anaesthetic, although epidural anaesthesia may be an option. If the area to be worked on is relatively small, then the procedure may be performed under local anaesthesia.
The procedure is usually performed within an hour, and a night in hospital may be required. Recovery time can vary, but full recovery is often achieved within as little as 2-6 weeks. It's worth noting that liposuction is not only confined to the abdomen - it can also be performed on many other troubled areas of the body, such as the arms, thighs and hips.
The tummy tuck procedure
A tummy tuck procedure is often referred to as abdominoplasty and is used to remove excess skin from the abdomen. Weight loss or pregnancy can often lead to excess skin developing, and this skin cannot be removed with diet and exercise alone. There are two types of liposuction available - partial and full. Both are performed under a general anaesthetic, and the procedure involves the removal of sagging skin and excess fat. In some cases, the abdominal muscles may also be tightened during the surgery. Stretch marks or any other form of scarring may be removed with the excess skin.
A tummy tuck may take several hours to complete, and a few days in hospital is likely to be required following the operation so that your cosmetic surgeon can monitor you. Recovery will mean several weeks of healing before you can expect to resume normal daily activities, and it may take several months before all bruising and swelling fully subsides so that you can appreciate the full benefits of the tummy tuck.
Can I have liposuction and a tummy tuck together?
In some cases, a patient may benefit from undergoing both a liposuction and tummy tuck procedure at the same time. During the consultation with your cosmetic surgeon all options will be discussed, and your surgeon will be able to advise which option is most suitable for you as well as answer any further questions that you may have about either procedure.
Weight management after liposuction or a tummy tuck
It's important to remember that although liposuction and tummy tuck procedures can deliver fantastic results when performed correctly and safely by a board-certified cosmetic surgeon, neither can be used as a way to manage your weight in the long-term. It's important to maintain a healthy balanced diet and perform regular exercise following your procedure, otherwise the benefits you experience immediately after the surgery may be lost.
Here at Harley St Aesthetics I perform a wide range of cosmetic surgeries as well as many non-surgical procedures. Don't hesitate to book your initial consultation so that we can discuss the procedures you're interested in and put you in the best position possible to make the right choice and take the next step forward towards a happier you. Call today on 0845 519 7232, e-mail info@harleystreetaesthetics.com or complete the online contact form.
x
Virtual Consultations
Dr Kremer is now accepting virtual consultations, via Skype or WhatsApp. If you would like a virtual consultation, or would like more information, simply get in touch with us via phone, email or through our contact form and we will schedule a date and time for your consultation.