Timing your post-pregnancy tummy tuck
09 August 2019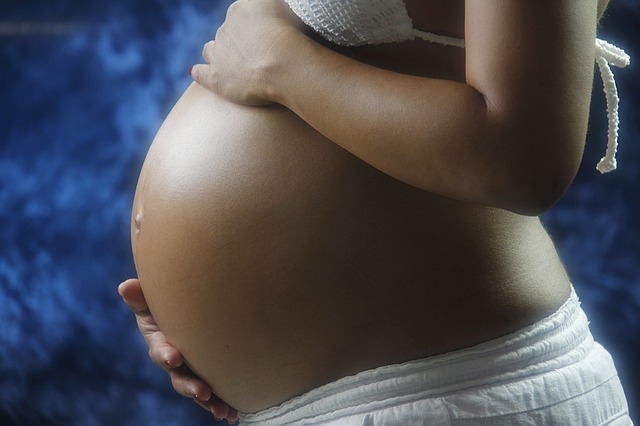 By plastic surgeon Dr Dirk Kremer.
Most women look back on pregnancy as a difficult but enjoyable and precious time. It's difficult to beat the wonderful feeling a mother (and father!) experiences from bringing their own baby into this world, but pregnancy does often take quite a physical toll on a mother's body. This can leave many women self-conscious about parts of their body that they were comfortable with before giving birth, leading them to avoid wearing certain types of clothes and outfits or feeling less confident when getting undressed in front of their partner. Excess skin around the abdominal area following pregnancy is very common, but the good news is a simple tummy tuck procedure (also known as abdominoplasty) can help achieve fantastic improvements - it's just important you get the timing right post-pregnancy.
Exercise and diet is important to ensure your body receives the activity and nutrients that it needs, but sometimes it doesn't quite create the flatter and more aesthetically pleasing midsection that women are looking for after giving birth. Abdominal skin and muscles stretch during pregnancy and rarely return to their previous appearance, regardless of how many hours you put into exercise or how strict and healthy your diet is.
Do you still breastfeed?
Hormone levels are often unstable while a woman is breastfeeding her child, and it can take quite a while for them to return to normal once she stops. Hormonal changes also tend to fluctuate with a new mother's weight, so it's best to achieve a stable and consistent weight before considering a tummy tuck. Most cosmetic surgeons would recommend that you wait at least 3 months after you have stopped breastfeeding before scheduling tummy tuck surgery.
Are you at your target weight?
You're far more likely to achieve results that you're happy with when you undergo a tummy tuck procedure while at a stable weight. It's also important to target a body mass index (BMI) of less than 30 before undergoing surgery, as this reduces the risk of any complications occurring.
Do you plan on having any more children?
One of the most common questions a new mother asks during her tummy tuck consultation is whether they can safely have more children following the procedure. It is possible to safely have more children afterwards, but you'd be advised to postpone the tummy tuck if you plan to get pregnant again. This is because a subsequent pregnancy will once again stretch the abdominal skin and muscles, reverting your midsection back to how it was before you had the tummy tuck.
You should also consider the recovery time. Some women choose to wait until their children are a little older before undergoing this type of cosmetic surgery as lifting a baby or toddler will be out of the question for at least a week. You'll have to ensure someone else is on hand to provide childcare during the initial stages of your tummy tuck recovery.
If you'd like to learn more about the tummy tuck procedure and how you may be able to benefit from it, or want to discuss any of the other cosmetic procedures that I offer don't hesitate to contact me to book in your initial consultation. Call the Harley St Aesthetics clinic on 0845 519 7232, e-mail info@harleystreetaesthetics.com or fill in our online contact form.
x
Virtual Consultations
Dr Kremer is now accepting virtual consultations, via Skype or WhatsApp. If you would like a virtual consultation, or would like more information, simply get in touch with us via phone, email or through our contact form and we will schedule a date and time for your consultation.