Cosmetic surgery linked with desire to look good in activewear
14 June 2019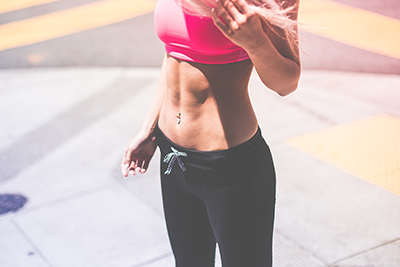 By plastic surgeon Dr Dirk Kremer.
The fitness industry has soared, and because of this interest in gym clothing has naturally increased in recent years as well. So much so, leading cosmetic professionals attribute much of the rise in certain cosmetic procedures to the desire from people wanting a body that looks good in activewear.
For example, the British Association of Aesthetic Plastic Surgeons (BAAPS) revealed data that shows liposuction procedures in the UK increased by 9% year-on-year, with 2,518 procedures performed throughout 2018 compared to 2,309 in 2017.
BAAPS reiterated that people should be warned that there is no quick fix to fighting excessive fat, and it's important that the public are advised about both the risks as well as the benefits when choosing a cosmetic procedure. In their release, they also highlighted the importance of choosing a reputable board-certified plastic surgeon who has the experience and expertise to carry out your procedure safely and effectively.
Rise in fat-targeting cosmetic procedures
The overall rise in plastic surgery procedures performed in 2018 was just 0.1% year-on-year, so the significant increase in fat-targeting procedures is very noticeable.
The most popular cosmetic procedures of 2018 remained the same as 2017, with breast augmentation, breast reduction and eyelid surgery (blepharoplasty) the most performed.
Liposuction was the standout procedure among women with its 9% rise year-on-year, followed by facelifts which also rose quite significantly by 7%.
Increase coincides with increasing popularity of 'athleisure' clothing
The professionals who conducted the BAAPS audit say that the rise has come at a time when women's fashion trends are very much focused on athletic leisure wear - a trend that shows off the shape of their physique rather than covering it up.
This fashion trend has been dubbed 'athleisure' clothing, and examples include figure-hugging clothing such as leggings, yoga pants, tight bra tops and tight shorts. They are suitable for exercise and women often use them for general everyday wear as well. It's thought the rise in liposuction is likely due to more women seeking fat loss surgery that can offer impressive results rather the choosing lesser invasive fat-reducing methods.
While liposuction may be a well-considered option for many people, there is some concern that many others feel pressured into seeking out these types of cosmetic procedures.
Kate Dale, from Sport England's 'This Girl Can' campaign says that she understands many women feel a pressure to look good, but fears that the BAAPS research figures simply highlights that a fear of being judged negatively is the main reason many women fail to get active in order to shift weight.
The top surgical procedures in 2018 (for both men and women)
Breast augmentation 7,745 - down 6% from last year
Breast reduction 4,299 - up 6%
Eyelid surgery (Blepharoplasty) 3,153 - down 4%
Abdominoplasty 2,912 - up 6%
Rhinoplasty 2,831 - up 3%
Liposuction 2,518 - up 9%
Face/neck lift 2,134 - up 7%
Fat transfer 1,428 - down 3%
Ear surgery (Otoplasty) 944 - down 6%
Browlift 383 - down 14%
Are you interested in a cosmetic procedure? If so, get in touch with me here at Harley St Aesthetics in the heart of London so we can discuss in detail the options that may be right for you. Contact the office to book in your initial consultation by calling 0845 519 7232, e-mailing info@harleystreetaesthetics.com or by filling in the online contact form.
x
Virtual Consultations
Dr Kremer is now accepting virtual consultations, via Skype or WhatsApp. If you would like a virtual consultation, or would like more information, simply get in touch with us via phone, email or through our contact form and we will schedule a date and time for your consultation.