Why cosmetic procedures are growing in popularity
19 April 2019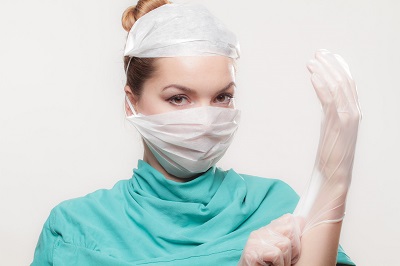 By plastic surgeon Dr Dirk Kremer.
The number of people choosing to undergo a cosmetic procedure has risen steadily over the past few years. Recent figures from the American Society of Plastic Surgeons (ASPS) reveal that the number of popular surgeries and procedures undertaken last year, such as breast augmentation, liposuction, Botox and dermal fillers, have all risen as high as 5% compared to 2017.
With the popularity of cosmetic surgery continuing to grow, I thought it would be interesting to consider a few reasons as to why this could be.
Social media playing its part
If you think about it, most of us are being photographed one way or another almost daily. Either by ourselves in the form of selfies, by friends, or in groups. Much more than we were just 10-15 years ago. This is mostly down to mobile devices making it so easy to snap a quick picture no matter where we are, and social media platforms make it simple to get that image out there in an instant.
However, nobody wants to reveal bad images of themselves, so this is effectively pushing us to scrutinise our own appearance.
More socially acceptable
Another thing that has changed over the course of the last decade or so is how receiving a cosmetic procedure has become so accepted among our peers. In years gone by, people would want to keep any cosmetic work that they had done a secret. But now, people are using the social media platforms I mentioned above to update people on how they are feeling in the recovery room and sending pictures of their healing progress and results to friends and family.
This could be down to the millennial generation getting on-board with self-improvement and feeling no shame in enhancing features or aspects of their body that they previously didn't feel comfortable with. In doing so, they want to shout it from the rooftops so that everyone notices how fantastic they now look and feel.
More affordable
Plastic surgery was once reserved for those who were rich and/or famous. Today, most patients are working professionals, or stay-at-home mothers who are looking to regain the physical appearance they once had before having children. This is because plastic surgery has become far more affordable, with plenty of financing options available from medical credit cards and loans to payment plans. Procedures are also more accessible and speedier, with many non-surgical procedures easily performed during a lunch hour.
Advances in technology and machinery
As with all technology in this digital world, technical procedures and the equipment that is used to perform them is also continuing to improve within the cosmetic surgery industry. As an example, lasers didn't exist too long ago - so this shows just how far non-surgical procedures alone have come in such a short space of time.
To look as good as you feel
A 2019 survey by RealSelf discovered that one of the top motivations for people undergoing a cosmetic procedure was to improve self-confidence and look as good they feel. This was consistent across both surgical and non-surgical procedures, and highlights the fact that people want to present themselves to the world in the best way possible - by looking great on the outside and feeling fantastic on the inside.
Are you looking to get the very best results from a cosmetic procedure that interests you? If so, don't hesitate to get in touch so that we can book you in for a consultation and discuss the options that are available. You can contact the Harley St Aesthetics office in the heart of London by calling 0845 519 7232, e-mailing info@harleystreetaesthetics.com or by completing the online contact form.
x
Virtual Consultations
Dr Kremer is now accepting virtual consultations, via Skype or WhatsApp. If you would like a virtual consultation, or would like more information, simply get in touch with us via phone, email or through our contact form and we will schedule a date and time for your consultation.