Improved safety calls for dermal fillers in the UK
08 February 2019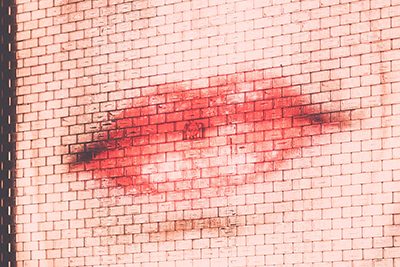 By plastic surgeon Dr Dirk Kremer.
The rise in popularity of dermal fillers over the past few years has been staggering, with lip fillers and cheek fillers proving a huge hit here at Harley St Aesthetics with women of all ages. There is a vast choice out there when it comes to choosing a practitioner, so-much-so it's unlikely you'll have to look too far before finding someone that's offering the procedure that you're interested in.

They may be classed as non-invasive procedures, but dermal fillers still carry risks - with the most important and often reported one to avoid being choosing the wrong practitioner, which all-too-often ends in complications if the wrong choice is made. This is something that should be easily avoidable and it's the reason the British Association of Plastic, Reconstructive and Aesthetic Surgeons (BAPRAS) along with other industry bodies are seeking tighter regulations to be introduced.
Regulations to separate the rogues from the reputable
With some research into your practitioner you can often separate the rogues from the reputable, but as it's currently an unregulated industry it can sometimes prove a little difficult in some cases. Botched dermal filler jobs performed by these rogue practitioners is prompting plastic surgeons in the UK to ask for better regulation, so that patients are better protected from the outset.
A parliamentary debate took place recently, whereby the dangers posed by non-surgical procedures such as dermal fillers and Botox injections was discussed. MPs are now considering the next step to take after learning about the increase in the number of complaints stemming from non-surgical procedures, which was reported at 934 during 2018, up from 378 during 2016.
MP Alberto Costa is leading the debate after his concerns were raised regarding the lack of regulation within the industry following a meeting with a patient who experienced a botched lip filler procedure.
Non-surgical procedures readily available on the high street
These non-surgical procedures are readily available on the high street and there is currently no medical or formal training requirement for practitioners to undergo, and though these procedures are very simple in comparison to other plastic surgeries, there are still very serious health risks if they aren't carried out safely and efficiently.

Doctors and MPs are calling for dermal fillers to be considered medicines, and for them to only be legally performed by practitioners who have obtained a medical or prescribing qualification. Hopefully, this would then make it far more difficult for untrained practitioners to get hold of the fillers in the first place.

Calls are also being made for the development of clinical guidelines on the use of dermal fillers and better education on the risks that surround them. Most patients who suffer complications following treatment have not been properly informed of the risks, if at all. A greater push for education for the general public and those who are administering the filler injections should go a long way towards minimising the chances of complications happening.

I'm a board-certified plastic surgeon with a wealth of experience in performing both plastic surgery procedures and non-invasive cosmetic procedures, so if you're keen to learn more then don't hesitate to get in touch. I'm based on Harley Street in the heart of London, and to book your consultation simply call 0845 519 7232, e-mail info@harleystreetaesthetics.com, or fill in the online contact form.
x
Virtual Consultations
Dr Kremer is now accepting virtual consultations, via Skype or WhatsApp. If you would like a virtual consultation, or would like more information, simply get in touch with us via phone, email or through our contact form and we will schedule a date and time for your consultation.