Is plastic surgery your New Year's resolution?
25 January 2019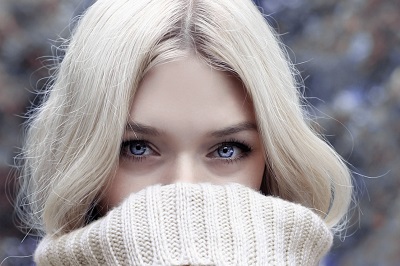 By plastic surgeon Dr Dirk Kremer.
January is a great time for reflection with the new year ahead as we think of ways to improve our lives, our career, our health and make plans for self-improvement. For many people, plastic surgery is a big part of those plans as they hope to finally address physical issues that are effecting their self-confidence. Luckily, there are plenty of reasons as to why now may be the perfect time to learn more about the cosmetic procedure you've been considering.
Post-op plastic surgery benefits from cooler seasons
One major benefit to undergoing plastic surgery at this time of the year is the fact we have less sunlight and cooler temperatures. The spring and summer months typically expose our skin to more sunlight, which can be extremely harmful after plastic surgery procedures like a facelift or an eyelid lift (blepharoplasty). This is why darker, colder months are the perfect time to get these sort of facial surgeries done.
All plastic surgery procedures require recovery time, and if you're planning to undergo a procedure you're no doubt considering the best way to work it around a busy work schedule and hectic family-life. It's vital that you find adequate available time so that you can simply focus on the post-op recovery. It can prove difficult to make yourself the priority, but must be achieved!
A more comfortable recovery
Popular cosmetic procedures such as breast augmentation, a tummy tuck and liposuction require months before the final results can be appreciated. Swelling can take a long time to finally subside, and scars can take just as long to fade. These types of surgeries require you wear a compression garment, and this can be far more comfortable in the colder winter months as opposed to the hot and sweaty summer months. Larger and thicker items of clothing are also more comfortable to wear while out and about in the winter allowing you to easily conceal your contour until the new shape has settled.
Enjoy that higher quality of life
With the correct attitude, expectations that are realistic, and carefully conducted research regarding your procedure and plastic surgeon, you can look forward to an improved you in 2019. Many studies can be found that suggest people experience more satisfaction in life as well as a higher self-esteem following plastic surgery, and this is something that is consistent with the purpose of most New Year's resolutions – to enjoy a higher quality of life!
Increased self-confidence and a positive self-image can have an enormous impact on our attitudes towards both ourselves and our lives, so with this considered, it's very possible that a carefully planned cosmetic surgery can help many people achieve their New Year's resolutions throughout this year.
If you're keen to learn more about the plastic surgery procedures that I offer at Harley St Aesthetics in the heart of London, including a range of non-invasive treatments such as Botox and dermal fillers, then don't hesitate to get in touch.
You're welcome to call 0845 519 7232, e-mail info@harleystreetaesthetics.com or fill in the online contact form.
Question?

Contact Dr Kremer

0845 519 7232