Cosmetic procedures that are on the rise
19 October 2018
By Plastic Surgeon Dr Dirk Kremer.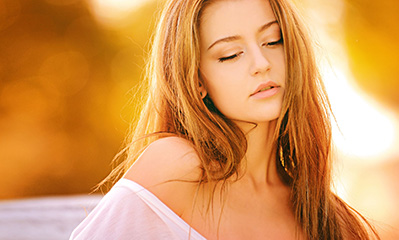 Cosmetic trends come and go, and the popularity of different treatments and surgeries have experienced rises and falls over the years. Things are no different when it comes to cosmetic surgery, and with procedures becoming increasingly popular over the years, many plastic surgeons will note the variety of different areas being treated and the way procedures are performed.
Large breasts used to be the immediate staple when associating a physical change with the help of cosmetic surgery, and you may have read the blog post I recently wrote about the way modern women are approaching breast augmentation differenty.
Now, I want to take a look at a few of the cosmetic surgical and non-surgical procedures that are experiencing a rise in popularity.
Bum lifts increasingly popular
I have to begin by saying that I'm personally not a fan of performing buttock lift surgery, and many other top plastic surgeons share the same view. This is because there are many dangers and complications that can arise from the procedure. However, when looking at statistics in recent times it can't be denied that big bottoms are certainly in fashion at the moment, and much of the media appears to enjoy illustrating the bum lifts that many celebrities are undergoing – as well as the many disaster-outcomes that are often documented following the surgery. How long this trend will last remains to be seen, but many in the industry believe it has reached its peak and will begin to decline.
Non-surgical nose jobs on the rise
Non-surgical nose jobs are a lesser invasive alternative to rhinoplasty, whereby a little Botox at the base of the nose can alter its appearance quite significantly. Of course, the results are not permanent, but the procedure can be easily maintained. The fact it's such a quick procedure and cost-effective means it has been rising in popularity at a fast rate over the past couple of years. Noses can also be treated with dermal filler to even out bumps or unevenness, so there are a number of versatile options that can help re-shape your nose – both permanently and temporarily.
Lip fillers have become a beauty staple
With an ever-growing list of celebrities like Kylie Jenner showing off beautiful plump pouts, it's no wonder young women have been looking to emulate the look in their droves.
Lip fillers have certainly been growing in popularity for quite a while now, and an increasing number of women have made it a procedure that they regularly maintain with top-ups once or twice every year.
The popularity of lip fillers is largely down to how such little time is required for the procedure, meaning positive results can be achieved immediately – save a couple of days for any mild bruising or swelling to subside.
I must express the importance in researching and choosing a reputable cosmetic surgeon or practitioner, whether it's a complicated bum lift procedure or quick in-and-out lip filler procedure. It's absolutely vital that you do not cut any corners.
If you're interested in any of the surgical or non-surgical procedures available at Harley St Aesthetics, then don't hesitate to get in touch today. You can arrange a consultation with me by calling 0845 519 7232, e-mailing info@harleystreetaesthetics.com or by filling in the convenient online contact form.
x
Virtual Consultations
Dr Kremer is now accepting virtual consultations, via Skype or WhatsApp. If you would like a virtual consultation, or would like more information, simply get in touch with us via phone, email or through our contact form and we will schedule a date and time for your consultation.