Important things to know about lip fillers
27 July 2018
By Plastic Surgeon Dr Dirk Kremer.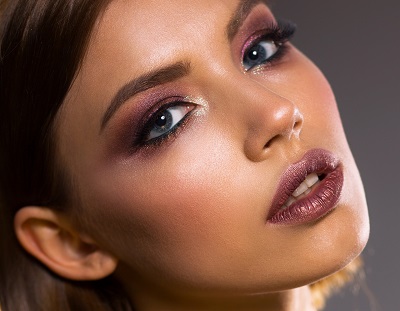 Here at Harley St Aesthetics in London, I offer a wide range of both invasive and non-invasive cosmetic procedures, and the popularity of dermal fillers, and lip fillers in particular, is growing at an incredibly fast rate and appears to be showing no sign of slowing down any time soon.
A celebrity culture for having big, plump lips is making lip fillers one of the most requested non-invasive treatments on the market. The key to obtaining safe aesthetic improvements with the use of lip fillers is largely the same as any other cosmetic procedure - it's in the choice of practitioner. I see so many people asking for huge plump lips, notably in young women, and for some it never seems to be enough; they always want more.
I'm an advocate of subtle enhancements so that a natural look remains, but with enough improvement for you to feel confident and for others to notice a positive change in your appearance. When lip fillers are administered correctly, they really can help you feel less self-conscious of thin lips - something that many women experience as they naturally age.
For those who may regret taking lip fillers a little too far, fortunately, it's not a permanent treatment like many others out there. Despite this, there are still a lot of things you need to know before deciding whether lip fillers will be the right choice for you.
What are lip fillers?
Lip fillers are made up of hyaluronic acid and collagen, and this substance is injected into the lips to add volume and definition. The effects of lip fillers can last up to around 6 months, and after this period most patients then return to the clinic for a top-up.
How much filler is needed?
This will differ from person to person, as someone with very thin lips would require more than someone with lips that are already quite naturally plump. Of course, each individual also has a different idea as to how much volume they would like to add to their lips.
How should I prepare?
You should arrange a consultation with your practitioner so that you can discuss what sort of results you're hoping to achieve beforehand. This way, you'll be put at ease and will have a much better idea as to what you can expect from the treatment. Lips can become fairly swollen and bruised for some people following the injections, so if you're looking to add volume to your lips for a particular event or occasion then it's advisable you book your treatment well in advance. This will ensure that any swelling and bruising can subside, allowing you and everyone around you to appreciate your beautiful new luscious lips!
Can lip fillers go wrong?
Lip fillers are a very quick, straightforward and simple procedure, but this may not be the case if you don't choose a reputable and experienced practitioner who uses high quality filler. This is why you should conduct your research and make sure you choose the right doctor. In rare circumstances the collagen that's injected can occasionally cause an allergic reaction, but for the vast majority there are no concerns other than mild swelling and/or bruising for a few days. If something was to go wrong, or you decided that the results aren't what you were hoping for, an enzyme called hyaluronidase can reverse the results.
Do lip fillers hurt?
Most patients have no problem whatsoever dealing with the pain and tend to describe the injections as uncomfortable rather than painful. If you do feel worried at all there are several numbing treatments available that can ensure pain is reduced as much as possible. Following the treatment there's likely to be some numbing, and as previously mentioned, some swelling and bruising. This will subside in the following days, but it's still a good idea to avoid direct sunlight and hot drinks until your lips settle down.
If you're interested in lip fillers or any of my other non-invasive treatments, or if you're keen to learn more about any of the plastic surgery procedures that I offer then don't hesitate to get in touch today. You can contact us on 0845 519 7232, e-mail info@harleysreetaesthetics.com or complete our online contact form.
x
Virtual Consultations
Dr Kremer is now accepting virtual consultations, via Skype or WhatsApp. If you would like a virtual consultation, or would like more information, simply get in touch with us via phone, email or through our contact form and we will schedule a date and time for your consultation.