A guide to breast reduction surgery
29 June 2018
By Plastic Surgeon Dr Dirk Kremer.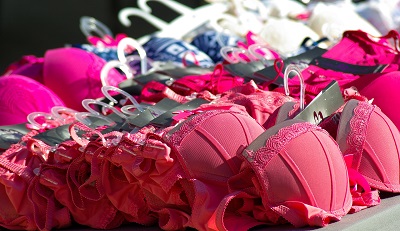 When people think of breast surgery, they think of women going under the knife to increase the size of their breasts, and while the popularity of the breast augmentation procedure cannot be denied, breast reduction surgery also happens to be a highly popular cosmetic operation. So much so, there are over 6,000 breast reduction surgeries carried out in the UK every year.
Technically, breast reduction is considered a cosmetic procedure, but in reality, most women seek the surgery for reasons that concern their comfort. Back ache, neck pain and shoulder soreness are just a few common problems women with large breasts often face. Many women also find it difficult to perform exercise and daily chores without feeling discomfort, meaning large breasts can prevent them from leading a fit and active lifestyle.
It's not just women that seek breast reduction, as a growing number of men are undergoing gynaecomastia surgery, which is basically the male version of breast reduction. If you're keen to learn more about this procedure, you can read a recent blog article I wrote which introduces the gynaecomastia procedure.
What breast reduction entails
The aim of the breast reduction procedure is to reduce the size of the breast, which involves adjusting the shape to a more comfortable and acceptable appearance and size, as well as the repositioning of the nipple. The repositioning of the nipple is a critical part of the surgery as there is a risk of cutting off its blood supply. With minor reductions, this usually causes no problem at all, but the risk does increase with larger reductions.
A breast reduction operation typically takes between 3-5 hours while under general anaesthetic, and it's usually performed in our outpatient surgical facility or in a hospital, and I usually request that my patients remain in our care for 2 or three days post-op so that we can monitor the initial recovery.
Recovery timeline
Usually able to return to light activities after 2 weeks
A return to driving a car is usually possible after 3 weeks
Moderate activities after 6 weeks
Heavy activities after 3 months
Bruising and swelling can take between several weeks to months to completely subside
Though complications can't always be avoided, there are things that patients can do to improve the chances of a great result. These include avoiding smoking and alcohol, and leading a healthy lifestyle that involves plenty of water intake and a diet that's rich in protein and vitamin C, as these can help with the healing of your wounds.
Concerns and risks of breast surgery
As previously mentioned, the main concern and risk, especially for younger women, is the possibility of losing nipple sensation or the ability to breastfeed. This is usually less of a concern for older women who may already have children.
As with all surgical operations, complications can occur. Major complications with breast reduction surgery are fortunately very rare, and the majority of minor complications can usually be managed without any causing any significant issues to the final outcome. Potential complications include bleeding, infections, scarring, asymmetry problems, loss of sensation in the nipples, loss of breast feeding abilities and loss of nipple.
If you're interested in learning more about breast reduction surgery, or any of the other cosmetic surgical or non-surgical procedures that we offer at Harley St Aesthetics, then don't hesitate to get in touch with me today. You can contact the office on 0845 519 7232, e-mail info@harleystreetaesthetics.com or complete our easy online contact form.
x
Virtual Consultations
Dr Kremer is now accepting virtual consultations, via Skype or WhatsApp. If you would like a virtual consultation, or would like more information, simply get in touch with us via phone, email or through our contact form and we will schedule a date and time for your consultation.