Facelift surgery on the rise among men
15 June 2018
By Plastic Surgeon Dr Dirk Kremer.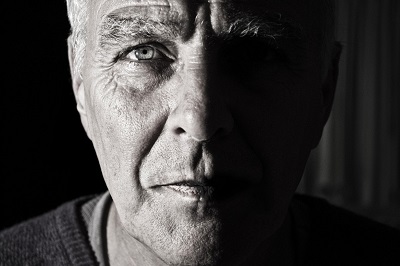 A facelift, technically called a rhytidectomy, is a cosmetic surgery procedure used by plastic surgeons to give a face a more youthful appearance. It's a procedure that has always been incredibly popular among ageing women, and according to recent figures, the number of men seeking out facelift surgery is also on the rise.
The procedure can tighten "jowls", which is the loose, hanging skin that typically droops around the jaw line. It's also effective for the removal of deep creases that form around the mouth and nose as we age, as well as for the removal of hanging skin and fat that can collect under the chin and in the neck region.
Recent figures note a 16% increase in facelifts for men
Although the facelift is being challenged by non-invasive treatments such as Botox and dermal fillers, it is still a procedure that produces a fantastic transformation with results that will take years off your appearance if performed correctly.
Official figures from the British Association of Aesthetic Plastic Surgeons (BAAPS) revealed that 2,002 facelift procedures were undertaken throughout 2017 across the UK. Of those, 1,857 were performed on women and 145 were performed on men. This figure for men may seem small, but it represents a 16% increase compared to the year before, which indicates that despite previously being a procedure that was generally common among women, some men are beginning to slowly increase their interest in this type of facial aesthetic surgery with each passing year, and increases were also found in other types of facial cosmetic surgeries such as nose jobs and eyelid lifts.
What's involved with a facelift?
Facelift surgery is usually performed under general anaesthesia or with local anaesthesia and sedatives, and it typically takes around 2.5 hours to complete the surgical procedure. Many surgeons will allow their patients to leave the same day the surgery takes place, but I like to have my patients spend the night in the hospital so that we can monitor you and ensure that all is as it should be. This will allow you to relax in the safest environment possible, and let you get plenty of rest before you make the journey home the following morning.
My signature T-B-T Facelift
As a plastic surgeon, I can often easily tell when a man or woman has had a facelift as I pass them on the street, and that's largely what inspired me to create my signature T-B-T Facelift. This signature procedure was designed to turn back time by producing a younger looking result that is extremely natural. A facelift that will go unnoticed by friends and family, and will leave you looking fantastic and well rejuvenated, rather than producing an artificial looking result that people who know you will instantly notice.
If you're interested in learning more about the facelift procedure and the benefits that you could experience, or any of my other cosmetic surgery procedures or non-invasive treatments, then don't hesitate to get in touch with me at Harley Street Aesthetics today. You can contact my team by calling 0845 519 7232, e-mailing: info@harleystreetaesthetics.com or by filling in the easy and convenient online contact form.
x
Virtual Consultations
Dr Kremer is now accepting virtual consultations, via Skype or WhatsApp. If you would like a virtual consultation, or would like more information, simply get in touch with us via phone, email or through our contact form and we will schedule a date and time for your consultation.