Things to consider when choosing cosmetic surgery
23 March 2018
By Plastic Surgeon Dr Dirk Kremer.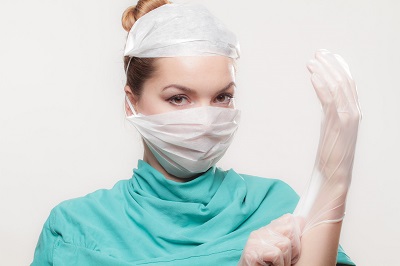 I have worked in the plastic surgery industry for many years, working in different countries advising and operating on a variety of different patients. I can say that my experience has taught me that there is still a lot of uncertainty surrounding cosmetic surgery, and there is a lot of information that prospective patients must research and consider when discovering more about the process of undergoing a cosmetic procedure.
I receive all types of questions from my patients, ranging from queries regarding information about the initial consultation, recovery process, post-operation consultation and future check-ups. Patients also often ask me for advice when comparing one cosmetic procedure to another, such as breast augmentation against a breast lift, or whether liposuction would trump a tummy tuck. Other patients are worried about the potential discomfort involved following surgery, or whether I can make this change or that change to certain facial features.
I recognise that undergoing a cosmetic procedure to alter a specific part of the face or body is a big step towards a happier future for my patients, and it's an investment that involves many considerations to ensure the correct decision is made.
Below you will find some key things that I recommend you consider before making the all-important decision about your cosmetic surgery procedure.
What is the reason for wanting cosmetic surgery?
When you're considering a cosmetic procedure, it's worth exploring the reasons why you are doing so. Any experienced and reputable plastic surgeon will ask you why you are looking to undergo surgery so that they can accurately assess whether you are eligible for the procedure. Before your consultation, I would recommend noting down your reasons for wanting a cosmetic procedure and be prepared to talk these through in an open and honest manner with your prospective plastic surgeon.
As a side note, I like to be sure that my patients are considering a cosmetic operation for their own personal reasons, and not because they have been influenced into doing so by somebody else, such as a partner, family member, or friend.
Think about the results you're hoping to achieve
There is no doubt that cosmetic surgery is life changing and often has an impact that far exceeds simply having a flatter stomach or a larger cup size. There are both mental and physical implications that need to be considered, and that's why it's vital that you know exactly what sort of results you are looking to achieve following the surgical procedure. It's important to be clear and confident when discussing things with your plastic surgeon so that you can both work towards achieving the same goal, but it's also just as important to be very realistic. I will always discuss what sort of final results you can expect in detail with my patients, to ensure that they are fully aware of what is realistically achievable.
Make sure you're certain
Cosmetic surgery is of course a huge investment emotionally, physically and financially. The procedures are usually invasive and will have differing levels of discomfort and recovery time depending on the procedure you choose to undergo. You must make sure you're certain that choosing a cosmetic procedure is the right option for you. Are you certain that committing to plastic surgery will be the right thing for you as an individual? Anything other than a resounding yes means that there is likely to be something else that you should address.
Find the right plastic surgeon for you
While you're busy researching and discovering all there is to know about the specific procedure that interests you, don't forget to put the same effort (or more!) into searching for the right plastic surgeon. You need to consider the location of your surgeon, the experience and relevant qualifications that they hold within the industry, and the body of successful work that they have built up over the years. It's also extremely important to consider how you feel around your plastic surgeon before choosing to go ahead with them. You can use the consultation as an opportunity to decide whether their personality and professionalism is the right fit for you, as you need to feel comfortable talking to them openly.
Is cosmetic surgery a suitable option for you personally?
The range of cosmetic surgery procedures that are available may be wider than ever before, but there is also a lot more to consider now that doctors have a better understanding of how procedures can affect the body, particularly when it comes to health and legal matters. Talk to your consultant honestly about your health and typical lifestyle habits so that they can accurately determine whether you're an ideal candidate for the cosmetic procedure or not. Being in good health and at the appropriate age for the procedure is extremely important when it comes to being accepted for the surgery, as well as determine the success of the results.
If you're considering a cosmetic procedure and find yourself feeling indecisive about any aspect of the surgery, please don't hesitate to get in touch today so that we can take the appropriate steps to inform you and ensure you make the correct decision. I am more than happy to discuss all the options that are available to you and provide further advice on the best course of action for your personal needs.
x
Virtual Consultations
Dr Kremer is now accepting virtual consultations, via Skype or WhatsApp. If you would like a virtual consultation, or would like more information, simply get in touch with us via phone, email or through our contact form and we will schedule a date and time for your consultation.