The increasing popularity of plastic surgery
26 January 2018
By Plastic Surgeon Dr Dirk Kremer.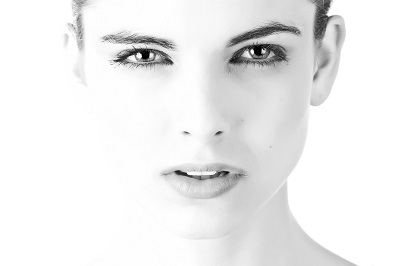 Not too long ago, plastic surgery was largely frowned upon by most of society, unless it was reconstructive plastic surgery for unfortunate medical reasons. There was once a time when celebrities would dread being asked plastic surgery related questions on the red carpet of a Hollywood premiere or big event. There was a stigma to undertaking any sort of cosmetic surgery procedure, and those who had done so would tend to remain silent over the issue. However, in the world we live in today, it's safe to say that the tables are most definitely turning, and plastic surgeons would agree that they are seeing a continuing surge in the popularity of cosmetic procedures, both invasive and non-invasive, for many reasons.
Between 2014-2015, the cosmetic industry recorded 15.9 million procedures, which was a 2% increase on the previous year. By the end of 2016, the industry had recorded a further increase with over 17 million procedures performed. The popularity of plastic surgery procedures is evidently growing, and it's expected to be a global industry worth over £8.5 billion by 2022. A big reason for this increase is due to more men than ever before choosing to go under the knife for procedures such as liposuction and otoplasty (ear surgery). In fact, the American Society of Plastic Surgeons reported that, just a couple of years ago, men accounted for over 40% of aesthetic breast reduction surgeries in the United States in 2015, and it's likely that figure has since risen.
Reasons for upswing in popularity
Technical innovations and advancements that have occurred over the last decade or two means many procedures that were very invasive and intensive have now become a lot less invasive and much more commonplace. Many procedures, such as Botox and fillers, can even be performed in a matter of minutes during a lunch hour, allowing patients to return to work immediately. Plastic surgeons now have access to much better technology. This, along with new and/or improved procedures, means a huge reduction in downtime when compared to plastic surgery of the past, as well as a reduction in cost.
Plastic surgery procedures across the board have also experienced an increase in popularity from people of all ages, with the number of individuals over the age of 65 undergoing facelifts and blepharoplasty (eyelid surgery) more than doubling in the last twenty years.
The introduction of Botox
In 2002, we saw the introduction of Botox, and this proved to be a huge turning point for the stigma associated with cosmetic surgery. Botox quickly became popular with professional women who were looking for a non-invasive, cost-effective and speedy way to look younger by treating unwanted facial lines and wrinkles. Within just a few years, Botox had become the most popular cosmetic treatment, and today we are seeing a constant upward trend in the number of men also opting for Botox injections.
Overall, it's clear to see that the stigma associated with plastic surgery has greatly decreased over the last twenty years, and with continuous advancements in the technology we use and a desire to look and feel our very best, the popularity in cosmetic procedures is surely going to go from strength to strength.
If you'd like to discuss a plastic surgery procedure and discover the positive changes it could make to your appearance and self-confidence, then get in touch today so that we can arrange a consultation and go through the possibilities with you. The Harley St Aesthetics office is conveniently located on Harley Street, London, so we're easily accessible. You can book your consultation by calling us on 0845 519 7232, e-mailing us at info@harleystreetaesthetics.com or by filling in our online enquiry form.
x
Virtual Consultations
Dr Kremer is now accepting virtual consultations, via Skype or WhatsApp. If you would like a virtual consultation, or would like more information, simply get in touch with us via phone, email or through our contact form and we will schedule a date and time for your consultation.