Increasing interest in plastic surgery among millennial men
22 December 2017
By Plastic Surgeon Dr Dirk Kremer.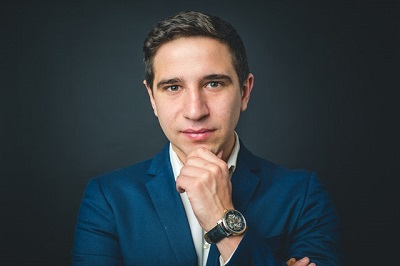 A recent industry report earlier in the year conducted by the American Academy of Facial Plastic and Reconstructive Surgery (AAFPRS) found that cosmetic procedures are of increasing interest to modern-day millennial men.
Of those surveyed, 31% of men claimed that they were extremely likely to consider opting for either a surgical or non-surgical cosmetic procedure. The majority of the 31% was made up of men from the millennial generation, with 58% of them being aged between 25 to 34 years old, and 34% of them being aged between 18 to 24 years old.
Men seek cosmetic surgery for typical reasons
When asked why they would consider pursuing a cosmetic procedure, the main reason was to simply feel better about themselves, followed by the desire to appear less tired or stressed, and thirdly, an attempt to please their partners. These are very typical reasons that we plastic surgeons encounter when discussing the options and reasons for plastic surgery with our patients. Many women seek these procedures due to a lack of self-confidence or to combat the natural ageing process, and it appears men are opting for cosmetic surgery such as liposuction and non-invasive Botox for the exact same reasons.
The most common procedures among men are nose jobs (rhinoplasty), ear-pinning surgery (otoplasty), and male breast reduction surgery (gynecomastia).
Another influence on why so many young men are looking towards cosmetic procedures is social media. People are incredibly aware of how they look these days due to the multitude of photographs and different angles that they see themselves in. Strong growth in health and self-care interest among men is also another reason that an increasing number are exploring plastic surgery options.
Youth movement and male movement are driving the market
Some professionals in the cosmetic industry claim that there are two main trends that are driving the expansion of the cosmetic surgery market; youth movement and male movement.
Youth movement is seeing more and more 20-to-30-year olds undergoing plastic surgery procedures, and male movement is seeing more general interest in aesthetic procedures from men of all ages, and these trends are expected to continue accelerating into 2018.
We are also seeing a cultural shift in the industry, as the stigma that used to be attached to plastic surgery isn't what it used to be. Procedures such as dermal fillers, for example, are certainly no longer just for the vain and wealthy, as they are very easily accessible to everybody, with no downtime whatsoever.
The bottom line is that opinions are changing rapidly, and both men and women are looking to invest in themselves.
On one final note, I would like to wish all of my wonderful patients, past, present and future, a very Merry Christmas and a Happy New Year!
Here at Harley St Aesthetics, we are very excited about what 2018 will bring, and we will be keeping a close eye on the fascinating changes taking place within the plastic surgery industry. If you're considering a cosmetic procedure for 2018, please don't hesitate to get in touch so that you can book in your initial consultation in the New Year and discuss your options with me.
x
Virtual Consultations
Dr Kremer is now accepting virtual consultations, via Skype or WhatsApp. If you would like a virtual consultation, or would like more information, simply get in touch with us via phone, email or through our contact form and we will schedule a date and time for your consultation.