Why autumn and winter are the best seasons for cosmetic surgery
24 November 2017
By Plastic Surgeon Dr Dirk Kremer.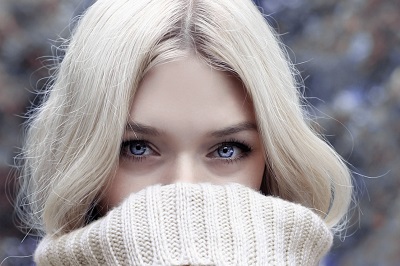 One dilemma that many people face when considering plastic surgery is choosing the best time of the year to have their procedure. Thinking about it logically, the summer time is when most people are going to want to flaunt their best assets. So, with that in mind, doesn't that make the autumn and winter months the best time to have cosmetic surgery? Here at Harley St Aesthetics, autumn and winter are always busy periods, so it would certainly seem so.
Ultimately, cosmetic surgery should be all about restoring your confidence and enhancing the unique natural beauty that you already possess, and for that, any time of the year is perfect!
But, let's look at why so many people choose to book cosmetic surgery during the autumn and winter months:
Recovery can be an easier experience
People research procedures like breast implants or a tummy tuck and discover the weeks of recovery that is involved, and this can often make people hesitant of undergoing plastic surgery. Unfortunately, there is no way around this as there will always be a period of recovery to endure, unless you're opting for a non-surgical cosmetic procedure like botox or dermal filler injections. However, if you're going to have a procedure that requires you take it easy for a while and mostly remain indoors, then the cold, dark winter months may be best suited. Once you are ready to go outside more regularly, you can always wear your clothing in layers or use an accessory like a scarf to disguise any post-surgery dressing or scars.
It's a great excuse for a cosy staycation
If you lead a fast and stressful life like many people, then you can use the recovery time to relax in the comfort of your own home and escape the rat race for a little while. During the winter, it's typically easier for people to clear the schedule and stay indoors, allowing for adequate rest and recovery. If you have children, then making sure they are in school during your recovery will reduce the temptation to be more active than you should be until you are completely recovered.
Easier to avoid the sun
The sun can be very damaging to the skin, especially when your surgical procedure is healing. Too much sun exposure can increase the recovery time as the wound may take longer to heal, which can lead to infections or in some cases scarring. During the winter, the daylight hours are of course lessened, and the sun is not as intense as it is in the summer months. These conditions, along with the fact that most people spend more time indoors during the winter will help ensure sun exposure is kept to a minimum.
If you're looking to undergo plastic surgery with an aim of being fully recovered before the spring and summer months roll around, contact Dr Dirk Kremer today so we can discuss the options available to you. Whether you're looking for the perfect facelift or necklift, or like the idea of being beach ready with the signature E-lipo technique, Dr Kremer has the knowledge and expertise to have you looking and feeling fabulous for 2018 with a wide range of plastic surgery procedures available.
x
Virtual Consultations
Dr Kremer is now accepting virtual consultations, via Skype or WhatsApp. If you would like a virtual consultation, or would like more information, simply get in touch with us via phone, email or through our contact form and we will schedule a date and time for your consultation.