The 'Facebook facelift' is driving an increase in plastic surgery among men and women
10 November 2017
By Plastic Surgeon Dr Dirk Kremer.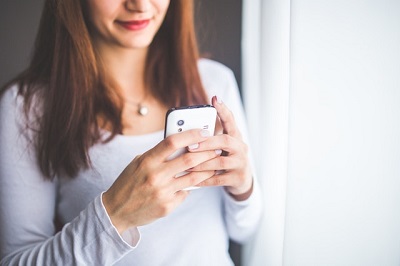 There has been a recent increase in the number of women opting for a facelift, and this is a surgical procedure that has always been very popular since I began performing cosmetic surgery procedures in London with Harley St Aesthetics. It is no surprise that social media and its widespread use is a driving influence, and the "Facebook Facelift" has many women undergoing surgery as they seek the perfect look for their online selfies.
Diamond and oval facial shapes are the most popular
Some plastic surgeons claim that there is a clear most sought-after shape, with high cheekbones, a slim face and narrow chin and jawline being considered the aesthetically picture-perfect look.
Many women are attending consultations with an objective to replicate the facial shape of their favourite star, such as actress Megan Fox and singer Rhianna. The diamond and oval shape are both very popular among women, and this is because they are very feminine facial shapes. Many women covet a symmetrically perfect diamond-shaped or oval-shaped face, and a plastic surgery procedure like the facelift is helping women achieve that.
Many men are also influenced into facelift surgery
Plenty of men have also succumbed to the influence, and they are undergoing facelift surgery to change the shape of their face to match the likes of David Beckham and model David Gandy, both of whom have a very square-shaped face.
The pressure that social media has created has no doubt played a big part in the 15% rise we have seen in facelifts and necklifts. These procedures are very effective at producing a more youthful appearance, and can create a fantastic transformation when performed by a skilled, board certified plastic surgeon such as myself.
Social media picture filters are pressuring people to look good
Picture filters that are built into many applications have driven a third of female patients and almost a fifth of male patients to admit that the pressure to look good on social media platforms like Facebook and Instagram has been one of the reasons they explore cosmetic surgery. When people apply these filters, they like what they see, and want to replicate the changes to their appearance so that it becomes a reality.
A facelift or necklift may have the most dramatic impact on the face, by combating the natural ageing process and rejuvenating the appearance. Cosmetic surgery procedures are becoming far more accepted and spoken about within society, and this has seen the average age of women seeking plastic surgery drop below 40 years of age for the very first time.
Average age of patients seeking plastic surgery has dropped
Just 5 years ago the average age of female patients seeking cosmetic surgery was 42, so that's a 3 year drop in a short period of time. The average age of males seeking cosmetic surgery has also dropped during those 5 years, from an average of 47 to 45 years old. As people reach their late 20s, this is when ageing begins to show with the development of fine lines and wrinkles, and as we reach our mid 40s the signs of ageing increases significantly.
A loss of volume causes the lower face to droop, and people begin to develop loose jowls around the lower cheeks and jaw area, suffer with loose skin in the neck and lose smoothness of the jawline. Women can often experience an acceleration of the natural ageing process during the menopause, but a facelift or necklift will put a stop to the sagging of facial tissues and skin, help to create a more defined neck and smooth out any deep facial lines that may have formed.
Here at Harley St Aesthetics I offer a variety of cosmetic surgery procedures, such as necklift and facelift surgery, including my signature TBT Facelift. I also perform less invasive non-surgical procedures such as Botox and dermal fillers, so if you're considering a cosmetic procedure, don't hesitate to get in touch today and book your initial consultation so we can discuss the possibilities. You can book by calling us on 0845 519 7232, emailing us at info@harleystreetaesthetics.com or by completing our simple online enquiry form.
x
Virtual Consultations
Dr Kremer is now accepting virtual consultations, via Skype or WhatsApp. If you would like a virtual consultation, or would like more information, simply get in touch with us via phone, email or through our contact form and we will schedule a date and time for your consultation.