Aesthetic Surgery Journal study finds significant differences with breast augmentation procedures
27 October 2017
By Plastic Surgeon Dr Dirk Kremer.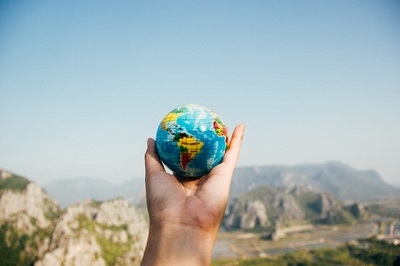 It will come as no surprise to hear that breast augmentation surgery is the most frequently performed plastic surgery procedure in the world, with more than 1.5 million procedures recorded throughout 2015. The 'boob job' has held the title of most popular cosmetic surgery operation for many years, but lesser known is the high number of different variations that exist. Depending on where in the world you are, and with which plastic surgeon you choose, you can find big differences across the board regarding the preoperative planning of a breast augmentation procedure, the surgical management throughout, and differences in the postoperative care that you receive following the surgery.
This is backed up in an international analysis that was conducted by the Aesthetic Surgery Journal, with study authors arguing that breast augmentation procedures should be standardised with the use of best practices across the world.
Study questioned breast surgeons across the world
The international analysis of the current trends in breast augmentation involved a questionnaire being sent to over 5000 active breast surgeons in 44 different countries across the world. The survey questioned breast surgeons about things such as current controversies, common practices, secondary procedures, new technologies and surgeon demographics.
While only 628 breast surgeons responded, it was still clear to see that several differences exist with certain approaches and common practices based on the location of the breast surgeon. As an example, almost half of surgeons in the United States and Latin America never use anatomically shaped breast implants, whereas most surgeons in Europe and Oceania do use them. Surgeons in the United States and Latin America stated that a higher cost and lack of aesthetic superiority are the main reasons for not opting to use anatomical implants more frequently. I wrote a blog article on the subject of choosing round or shaped breast implants earlier in the year, as my breast surgery patients often ask me for my opinion on whether round or teardrop-shaped breast implants are the best.
Differences in approach to breast surgery are a concern
Authors of the Aesthetic Surgery Journal also noted the range of differences in the technical approach of breast surgeons worldwide, with no real standardisation among them. While this is very interesting, it is also quite concerning.
The study also revealed that across the world, over 80% of breast surgeons use 100% silicone implants, whereas in the United States only 22% choose to use them. US surgeons also use the largest implants in the world, with 78% using breast implants larger than 300 cc (equivalent to approximately two cup sizes) and over a third of US surgeons use implants larger than 350 cc.
The differences in technique and postoperative care following breast surgery can also be quite significant. In the US and Asia, most breast surgeons recommend a postoperative implant massage, whereas surgeons from other countries typically do not. This has to do with the still widespread use of smooth-surfaced breast implants in these countries. These implants have to be massaged after breast augmentation to prevent capsule contracture.
Authors believe breast surgery techniques should be standardised worldwide
The authors of the Aesthetic Surgery Journal concluded that significant differences do indeed exist when most common breast augmentation techniques and approaches are compared on an international basis. Some techniques do appear to be universal standards, although concern is raised with many techniques that do not. The belief is that further standardisation will help improve overall results of breast augmentation procedures.
If you are interested in discussing the breast augmentation surgery that is available here at Harley St Aesthetics, including my Split Muscle Breast Augmentation procedure, or any of the other cosmetic surgery procedures that I offer, please get in touch today to book a consultation. You can call us to book on 0845 519 7232, email info@harleystreetaesthetics.com or complete our convenient online enquiry form.
x
Virtual Consultations
Dr Kremer is now accepting virtual consultations, via Skype or WhatsApp. If you would like a virtual consultation, or would like more information, simply get in touch with us via phone, email or through our contact form and we will schedule a date and time for your consultation.