Why is plastic surgery on the rise among dads?
29 September 2017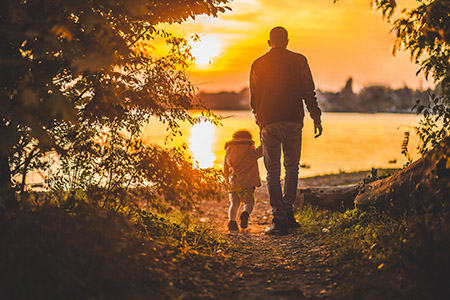 By Plastic Surgeon Dr Dirk Kremer.
The cosmetic industry is witnessing an increasing number of dads opting for both surgical and non-invasive plastic surgery treatments, which could indicate that the world is becoming more and more accepting of men undergoing cosmetic procedures. Traditionally, it has always been more common for women to undergo a cosmetic procedure following the birth of a child, but now, plastic surgeons are seeing an increase in the number of men requesting a consultation about procedures such as gynecomastia, Botox and dermal fillers.
The American Society for Aesthetic Plastic Surgery (ASAPS) reported that there was an increase of over 325% since 1997 on procedures performed among men.
Speedy recovery times following procedures
The beauty of cosmetic surgery and treatments in the modern day is that so many have very little downtime, and this has really opened the market up to men. Following certain treatments, patients can go back to work immediately, while a facelift will see patients capable of resuming daily activities after just a couple of days.
What are the reasons for this increase?
Aside from the world becoming a more accepting place, dads are feeling the pressure in the workplace, and this can lead to them wanting to look in tip top condition as they work towards their next promotion or job. Some dads are looking to re-enter the dating game following a divorce so this can be another driving factor, while many others have recently become a dad, and they are fully aware of the effects stress and a lack of sleep can have on their appearance over time.
Plastic surgeons have learned that for older men, it is often their children who persuade them to turn to plastic surgery. They have a son or a daughter who has a big graduation ceremony that he must attend, or they are getting married or having children of their own. These are all important moments in the life of a father, and therefore, men can often feel pressured to look their absolute best for them.
Plastic surgery is increasingly becoming the solution for dads experiencing a midlife crisis. They see it as an investment in themselves and something that their family will also benefit from.
Social media is also playing a big role, with an increase in visibility further making dads aware of their appearance to others.
The most common cosmetic procedures for men
The most common procedures for men are currently botox, kybella (injections that target a 'double chin') and fillers. When these procedures are performed together, subtly and correct, they can act as the perfect tools for a plastic surgeon to improve the appearance, while ensuring the beautiful and unique characteristics of the patient remain.
According to The American Society for Aesthetic Plastic Surgery (ASAPS), 40% of breast reductions are conducted on men. The society also claims that buttock augmentation is also on the rise among men.
Before choosing your cosmetic treatment, it is very important to thoroughly research and find a reputable plastic surgeon with the credentials to carry out the procedure. Here at Harley St Aesthetics, I am one of London's leading plastic surgeons and will always perform cosmetic surgery to the highest standards. This is to ensure health and safety, as well as to ensure results are of the highest quality. If you're interested in any of the cosmetic procedures that I offer, please get in touch today to book an initial consultation.
x
Virtual Consultations
Dr Kremer is now accepting virtual consultations, via Skype or WhatsApp. If you would like a virtual consultation, or would like more information, simply get in touch with us via phone, email or through our contact form and we will schedule a date and time for your consultation.