Is your plastic surgeon professionally trained?
25 August 2017
By Plastic Surgeon Dr Dirk Kremer.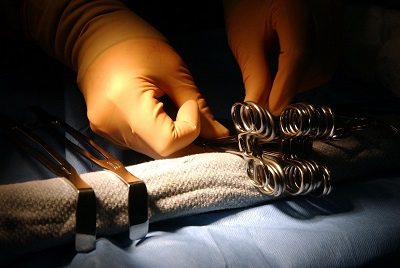 Former Health Secretary Lord Lansley has tabled a bill in a quest to change the law on cosmetic surgery. These changes will improve the regulation of the growing cosmetic surgery industry within the United Kingdom, and this is something I have always strongly advocated.
As things stand, medics (including GPs) are able to legally perform a variety of cosmetic procedures such as Rhinoplasty and Breast Augmentation, even if they have no official training or qualifications in the field of cosmetic surgery.
If the bill is successfully passed, Lord Lansley's initiative will ensure plastic surgery is a great deal safer, as it will allow the General Medical Council to include on the medical register which doctors have been awarded a certificate in cosmetic surgery by the Royal College of Surgeons. Patients that are considering any aesthetic procedures will then be able to check that their surgeon of choice is indeed adequately trained in cosmetic surgery.
UK's cosmetic industry is worth an estimated £3.6bn
The cosmetic industry is currently estimated to be worth around £3.6bn in the UK alone, which is a huge rise from the £720m it was estimated at about a decade ago. This rise has of course gone hand-in-hand with an increase in the number of unregulated procedures being undertaken by untrained medics and the boom has seen people exploiting the industry through different avenues.
The Nuffield Council on Bioethics have already called for a ban on cosmetic surgery, botox and fillers for any persons under the age of 18. It has been reported that girls as young as nine are being targeted, and I recently wrote a blog article about the apps that are being used to reach these vulnerable youngsters.
Majority of UK plastic surgeons agree with the proposed changes
Many cosmetic surgeons have long campaigned for an improvement in the regulation of cosmetic surgery, as it is generally believed to be long overdue. David Ward, the president of the British Association of Plastic, Reconstructive, and Aesthetic Surgeons (BAPRAS) also agrees with the proposal that has been put forward.
He has stated: "We trust that all members of parliament will support this pragmatic and self-evident Bill which will assist patients in checking that their doctor is a surgeon who has the appropriate training and experience to treat them. Patients will be able to avoid doctors who do not have qualifications for cosmetic operations or whose qualifications are inadequate, such as just having completed a weekend course."
Choose a trained plastic surgeon
Ensuring you choose an adequately trained plastic surgeon is incredibly important, and I urge all patients to do their due diligence and make the correct choice. Doing so will ensure that you have a much better chance of receiving fantastic, but realistic surgical results with the safe and superior care that you deserve.
If you are considering plastic surgery or a non-surgical procedure, and would like to discuss this with an experienced surgeon that you can trust, then do please get in touch today to book an initial consultation with me at my offices based on Harley Street in the heart of London.
x
Virtual Consultations
Dr Kremer is now accepting virtual consultations, via Skype or WhatsApp. If you would like a virtual consultation, or would like more information, simply get in touch with us via phone, email or through our contact form and we will schedule a date and time for your consultation.