Cosmetic surgeons can do more to help BDD sufferers
26 May 2017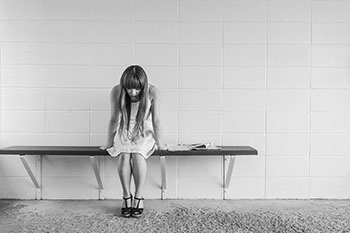 By Plastic Surgeon Dr Dirk Kremer.
At the end of 2015, I wrote a blog about plastic surgery addiction and its causes. In that article, I discussed in-depth Body Dysmorphic Disorder (BDD), along with its dangers and potential treatments, a topic I picked up again at the beginning of this year. I also talked about how much more needed to be done by cosmetic professionals to ensure that those suffering from BDD know how to seek appropriate treatment. Now, a new study that was published in Plastic and Reconstructive Surgery has convinced me that we (the cosmetic industry) are still not doing right by our patients as an industry at large.
The study
The study involved 173 Dutch cosmetic surgery practitioners completing an online survey about their patient screening procedures. The survey group included plastic surgeons, dermatologists, maxillofacial surgeons, and other doctors who perform cosmetic procedures. This group accounted for 17.2% of all Dutch members in cosmetic medicine and dermatology associations. As such, the surveyed group may not be a completely accurate representation of worldwide cosmetic trends, but it does give us a framework with which to work.
This survey was conducted because it is believed that plastic surgeons do not adequately address the issues of body image with their potential patients. It is estimated that between 5-15% of those looking to have plastic surgery suffer from BDD, this is much higher than the 2% recorded for the rest of the general public.
The results of the plastic surgeon survey
A majority of the respondents said they were aware of BDD, with most claiming to encounter 1-5 patients with BDD each year. When asked how prevalent they thought BDD was among those seeking plastic surgery, 36.4% of respondents thought that 5% of patients suffered from it, 28.9% thought that it was a condition suffered by 10%, and 19.1% thought that 15% of plastic surgery patients had BDD. The remaining 15.6% of respondents were unsure of the percentage of BDD sufferers who seek plastic surgery.
When asked, only 6.9% of all respondents said that they always address the issue of body image during an initial consultation, meanwhile 17.3% never address the issue, and the rest only address the issue sometimes. When it came to discussing body image with those with BDD, 27.2% always addressed the topic, while 4.6% never addressed it.
While the above numbers are a bit disconcerting, 70% of respondents said they would refuse to perform a procedure on a patient with BDD, though less than 50% would refer these patients to mental health professionals.
Statistically, plastic surgeons were the most likely to refer patients and refuse surgery, while dermatologists were the least likely. The survey recommended that better training and education be offered to cosmetic professionals.
At Harley St Aesthetics, the wellbeing of my patients is of the utmost importance. That is why I deal with my patients on every step of their plastic surgery journey; from the initial consultation to the post-operative check-ups, I am the person that my patients will be able to discuss any issues and concerns with. When it comes to the initial consultation, I do not rush any of my potential patients, I understand that a patient needs to be comfortable with their surgeon, and equally, a surgeon needs to be comfortable with a patient.
If you're considering a plastic surgery procedure, go with a doctor you can trust. To book a consultation, get in touch today.
x
Virtual Consultations
Dr Kremer is now accepting virtual consultations, via Skype or WhatsApp. If you would like a virtual consultation, or would like more information, simply get in touch with us via phone, email or through our contact form and we will schedule a date and time for your consultation.