The top 5 Millennial plastic surgeries
30 December 2016
By Plastic Surgeon Dr Dirk Kremer.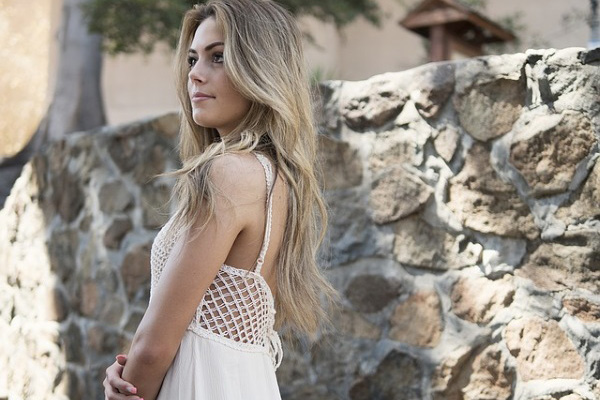 Millennials, commonly referred to as the generation of people aged between 18 and 35, have become the largest living generation in America, with 75.1 million Millennials, compared to the 74.9 million Baby Boomers; the generation has also recently become the largest in the UK too. As a result, it has become extremely important that businesses across the western world target Millennials in their marketing campaigns and better understand what they want from products and services. In that vein, a study has recently been released by the American Society for Aesthetic Plastic Surgery (ASAPS) showing the most popular cosmetic procedures among Millennials in the United States. Although this list is specific to America, it is very likely that there is some overlap between American and British/European Millennials.
Ear surgery - Otoplasty
Ear plastic surgery (also known as an otoplasty) was the fifth most popular procedure among young people in 2015, with 13,882 procedures performed on American Millennials last year. Ear surgery is one of the most common cosmetic procedures requested by Millennials because, as the researchers reported, they have been bullied or teased for having ears that stick out, so it's unsurprising that it's popular among younger people.
Breast reduction
There has been a significant rise in the past few years of women undergoing breast reduction surgeries, and this trend is set to continue with prominent celebrities like Ariel Winters proudly discussing their breast reductions.
This is an aesthetic procedure with several health benefits, as over-large breasts can cause serious back and neck strain. In America, 28,281 Millennials had this procedure, though it's worth noting that this number only includes procedures performed on women, as gynecomastia procedures – which is a male breast reduction surgery – were counted separately.
Rhinoplasty
Rhinoplasties are one of the most popular plastic surgery procedures in general, especially here at Harley Street Aesthetics, so it's unsurprising that it makes the top 5 list of most popular cosmetic surgeries in the USA.
There's actually quite a jump between the number of Millennials having a breast reduction (the 4th most popular), and a rhinoplasty (third most popular) with 67,563 procedures performed.
Liposuction
While liposuction procedures were the most popular among other age groups, it is the second most popular for Millennials, with 110,669 procedures performed in 2015.
Again, it's not surprising that this contouring procedure is on this list, as it is a consistently popular aesthetic procedure, regardless of patient age.
Breast Augmentation
In 2015, there were 146,430 breast augmentation procedures performed on Millennials in America, again, this is an extremely popular surgery across the board, so it's unsurprising to see it make an appearance on this list.
What is interesting to note about this list however, is that while there's a general trend for people over 55 to get smaller procedures to tweak their appearances, or to make themselves look more rested, Millennials are focusing on procedures that change their body shape. They are also having plastic surgery to either boost their self-confidence or to relieve any pain they may be experiencing from large breasts for example.
A recent study showed that most women underwent plastic surgery to boost their confidence, and it's clear that while cosmetic surgery is usually associated with older patients, the younger generation are aware of the varying health benefits cosmetic surgery can provide.
As I always say, plastic surgery is not something to enter into lightly. If you're considering a cosmetic surgery, make sure you're fully confident in your decision and don't rush into anything; speak with regulated plastic surgeons such as myself and always ensure you're fully prepared. To find out more about any of the procedures listed above, see our procedures pages, or you can get in touch with Harley Street Aesthetics and we will endeavour to answer your questions as fully as possible.
x
Virtual Consultations
Dr Kremer is now accepting virtual consultations, via Skype or WhatsApp. If you would like a virtual consultation, or would like more information, simply get in touch with us via phone, email or through our contact form and we will schedule a date and time for your consultation.