A new breast implant register has launched to protect patients
11 November 2016
By Plastic Surgeon Dr Dirk Kremer.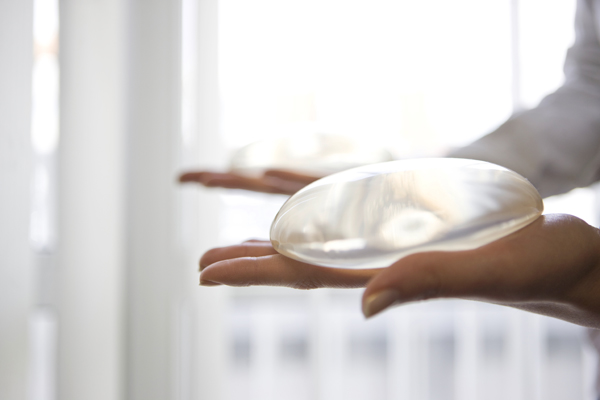 Over the last 12 months, the issue of increased patient protection and security has been frequently discussed in the media, with the Royal College of Surgeons announcing a new plastic surgery regulation scheme, a crackdown on websites that promote crowdfunded plastic surgery, and new regulations surrounding cosmetic surgery advertisements. I fully support the RCS' plans, and also support the UK Government's measures to ensure the plastic surgery industry is properly regulated and the best standards are adhered to. That's why I'm very happy to hear that a new breast implant register has launched, which aims to safeguard patients.
What is the new breast implant register and how does it work?
Essentially, the new register will keep all the details of patients in England who have undergone a breast or other cosmetic implant procedure, to ensure medical professionals or organisations can easily contact them in the event of a safety concern. The register is a direct response to the Poly Implant Prothèse (PIP) scandal that rocked the cosmetic industry in 2010, affecting thousands of women.
The new register is called the Breast and Cosmetic Implant Registry, and it will be managed by NHS Digital. The register will include the details of all patients, whether they were treated on the NHS or through private clinics, however, the inclusion of individual patients' details will not be mandatory. That being said, the government has stressed that all private clinics and NHS hospitals will be expected to participate in the scheme, and participation in the register will be monitored and noted during Care Quality Commission inspections.
The government also added that over time, the register will be expanded to include patients who have undergone other cosmetic implants such calf or buttock implants. The register is expected to record over 20,000 plastic surgery implant procedures every year, and hopefully pick up any complications quickly and effectively. Patients will need to give hospitals and private clinics explicit consent to add their details to the register, in addition to the usual consent they need to give before having a plastic surgery procedure.
Learning lessons from the PIP scandal
As one of London's leading cosmetic surgeons, I was horrified to hear about the PIP scandal and believe that the lessons are finally being learnt. Patient safety and security is paramount, and I hope this register goes someway to further improving the UK's cosmetic industry. The PIP scandal was born out of poor record-keeping, which meant many women were unable to find out if they had been given faulty breast implants, and were therefore put at unnecessary risk of those implants failing. The Breast and Cosmetic Implant Registry should help prevent these sorts of incidents from happening again, and I fully echo my fellow plastic surgeons' views that the register marks a step forward in patient care and safety for those people having breast implant surgery. I'm also pleased to hear that both the British Association of Plastic, Reconstructive and Aesthetic Surgeons, and the British Association of Aesthetic Plastic Surgeons welcomed the register plans.
Here at Harley Street Aesthetics, I take patient safety and security very seriously, and will always perform cosmetic surgery to the highest of health and safety standards. If you're interested in any of the cosmetic procedures I offer, please get in touch today to book an initial consultation: call 0845 519 7232, email info@harleystreetaesthetics.com or fill in our online enquiry form.
x
Virtual Consultations
Dr Kremer is now accepting virtual consultations, via Skype or WhatsApp. If you would like a virtual consultation, or would like more information, simply get in touch with us via phone, email or through our contact form and we will schedule a date and time for your consultation.