How are celebrities changing our perspective of plastic surgery
08 January 2016
By Plastic Surgeon Dr Dirk Kremer.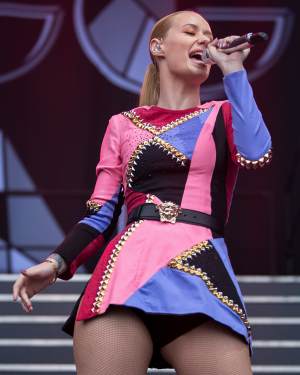 It was recently reported that there has been a 73% increase in enquiries for plastic surgery from patients who said that they were inspired by the Kardashian family. In a blog that I wrote a few months ago, I discussed whether or not the biggest cosmetic surgery rumours surrounding the Kardashians were actually true or not, and while some rumours were more outlandish than others, it can't be argued that the Kardashians have gone a long way towards encouraging people to discuss cosmetic procedures, and the industry as a whole.
The statistics were based on UK patients, and as a London-based plastic surgeon I have to say that it feels like people are becoming more confident about asking for aesthetic treatment, though unfortunately, some people are still embarrassed by it.
The Celeb Factor
While being open about cosmetic surgery can only be a good thing – it can do wonders for your confidence and self-esteem – the relationship between celebrities and this industry is often rocky. One example of this is the people who, rather than ask for cosmetic procedures that would complement their face and body type, ask for procedures so that they can look just like their favourite celebrities.
The news is filled with stories about people who have spent thousands and thousands of pounds on looking like their favourite celebrity. For example, the mother and daughter who spent £56,000 to look like Jordan (Katie Price), and the couple who spent £200,000 to look like Barbie and Ken! Not only are these examples of extreme plastic surgery, they bring negative media attention to an industry which already suffers from heavy stigmatisation.
I'm happy for people bringing in pictures of celebrity noses or arms or even thighs during their initial consultation as it can really help when it comes to deciding on what will complement their appearance and what wont. Much like a haircut, inspiration should be encouraged, but you must understand that you are unlikely to end up with results that make you look exactly like a celebrity, as your features are unique to you.
Celebrities speak out
Recently, Modern Family star Reid Ewing spoke out about his body dysmorphia, which led to him having several cosmetic procedures, and developing an addiction, in an attempt to achieve a result he was happy with. Singer Iggy Azalea also talked about the emotional journey she endured after undergoing a rhinoplasty procedure. Both stories discuss the benefits, but also the risks and dangers, of plastic surgery in a way that doesn't glorify or vilify the industry – and these celebrity stories really help make the public aware of the freedoms and limitations of what plastic surgery can offer; we should praise celebrities for speaking out about their cosmetic procedures, as it will encourage a more honest look at the industry.
The open, honest and often powerful stories of celebrities speaking out about their plastic surgery experiences offer a more realistic look of the cosmetic industry, but unfortunately don't draw as much media coverage compared to stories about people who spend inordinate amounts of money to look like their favourite celebrities. Hopefully, the news about the Kardashians shows that this tide is slowly turning.
If you are considering a cosmetic procedure performed by one of the best plastic surgeons in London as voted by Tatler, then don't delay; contact us here at Harley Street Aesthetics today. Before agreeing on any surgery, I hold a personal consultation with all potential patients to ensure that they know why they are having the procedure performed, and so we can discuss what their desired results are.
x
Virtual Consultations
Dr Kremer is now accepting virtual consultations, via Skype or WhatsApp. If you would like a virtual consultation, or would like more information, simply get in touch with us via phone, email or through our contact form and we will schedule a date and time for your consultation.