The dangers of plastic surgery... encouraged by Botched?
10 July 2015
By Plastic Surgeon Dr Dirk Kremer.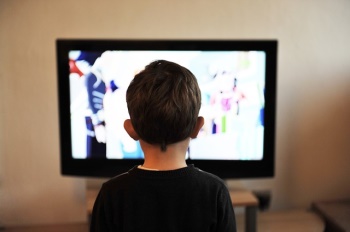 Did you ever think that plastic surgery would reach a point where clients were designing their own procedures and imposing them on surgeons to carry out? Unfortunately, we have reached this point in the cosmetic industry - although thankfully, this is not standard practice. Thinking about the trends and the current state of the plastic surgery industry, I wanted to look at the implications of programmes like E!'s Botched and what that may mean for the future of cosmetic surgery.
First things first, the work that Dr Dubrow and Dr Nassif have done is remarkable. Given that the whole ethos of the programme is to fix patients who have had botched surgery, they have most definitely highlighted the problem across the globe. Here's my thinking behind the incredibly popular reality show:
Will 'perfection' ever be reached?
A common theme in the show is that people always seem to want more; aesthetic surgery could most definitely be described as addictive but there is a limit between naturally enhanced and overdone. My concern is that as soon as procedures are carried out to fix the results of 'botched' plastic surgery on the show, the client then moves on the next procedure that they want done, rather than appreciating what has been achieved. Granted, this is a television show and the aim is most definitely entertainment, but I can't hide my concern for the future.
Anything goes
If a cosmetic surgeon advised against a procedure, would you still go ahead with it? A star on the show, also known as the 'Human Ken Doll' designed and requested to have wings inserted on top of his shoulder blades. As a surgeon, my number one concern is safety and the reason I love my job is because I can help people refresh their appearance, without changing the beautiful features that make them special; your body your rules
As a highly experienced and fully qualified practitioner, I have a duty of care to my patients, which includes stepping in when the time arises. The cosmetic surgery industry has reached a point where people believe that it is 'easy' to fix someone, which is extremely worrying. The thought process of the client is somewhat removed, as they know full well that the procedure can be reversed or improved upon, making it clear that health is not at the top of their priority list clearly.
'Fake' is a fashion statement
The way in which we choose to look is entirely our decision and whether others like it or not doesn't matter! Alarm bells start to ring for me when those that choose to opt for the more 'fake' look take it too far and put their bodies at risk. Just recently a star on Botched confessed that his lips were leaking due to the amount of work done on them – not only must this be extremely uncomfortable but his lack of care for his own health is worrying.
All seriousness is removed
The underlying message to be taken from Botched is welcoming, Dr Dubrow and Dr Nassif do excellent work by performing corrective surgery on clients. Unfortunately, the fear is that the show is made for entertainment purposes, rather than showcasing the health concerns regarding extreme cosmetic surgery.
There is no denying that it is a very successful show, but I fear people are only interested in appearing on the show to get treated by 'celebrity surgeons', which for me is a worrying thought.
When do surgeons say enough is enough?
When considering plastic and cosmetic surgery, you should be aware that it can very easily become addictive – and you should know when to say enough is enough! The reality programme Botched portrays a very different picture of what surgery is actually like. My aim at Harley Street Aesthetics is to ensure that all clients are satisfied with their cosmetic surgery but also look their absolute best. All of my clients are given a substantial amount of time to consider their options before going ahead with any procedure(s).
x
Virtual Consultations
Dr Kremer is now accepting virtual consultations, via Skype or WhatsApp. If you would like a virtual consultation, or would like more information, simply get in touch with us via phone, email or through our contact form and we will schedule a date and time for your consultation.