Cosmetic options for plumper looking skin - The Alan Titchmarsh Show
13 December 2013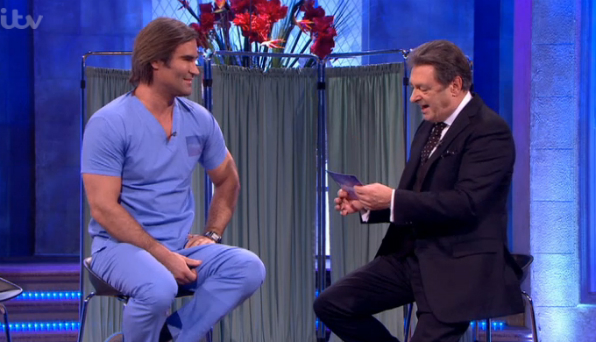 By Plastic Surgeon Dr Dirk Kremer.
The Alan Titchmarsh Show broadcast on the 23rd October saw Dr Anita Sturnham, dietician Lucy Jones and myself discuss the medical options available for women going through the menopause. After my colleagues spoke about medical options and diets I spoke about the cosmetic options available to women who suffer from saggy skin, a common result of the menopause.
Hyaluronic Acid Procedures
To conquer saggy skin there are a few options available, but one of the most effective cosmetic procedures available is hyaluronic acid filler procedures. Hyaluronic acid is used for treating facial wrinkles and folds than can occur as a result of the menopause. Hyaluronic acid is naturally produced in the human skin and it's what gives our skin volume and fullness. The acid also attracts and binds water so that the skin around the injection point stays full and vibrant.
The hyaluronic acid is administered through an injection and the amount will be decided by your surgeon before the procedure is started. Usually they are injected in very small volumes in order to make sure your body doesn't have any adverse effects.
Before the injection, a pain ointment is typically rubbed on the skin or if a patient is particularly adverse to pain a local anaesthetic can be administered. The typical treatment time for this procedure is around 30 minutes. The injections should immediately deliver notable differences and the results typically last 6-12 months upon which your plastic surgeon may recommend a further procedure. The injections cost around £350 per syringe and you may need at least 1 per procedure (usually one syringe for the nasolabial folds).
Clinical tests have proven that injected hyaluronic acid stimulates the patient's own skin cells to produce collagen. So a cosmetic result after injection might outlast the injected hyaluronic acid. Your skin is build up with ongoing filler sessions.
The procedure is extremely safe and many patients have no adverse effects, the biggest side effect of the injections is bruising which will subside within a few days. Redness, itching, extreme pain, tenderness, swelling or bleeding, may occur. It is also recommended that patients don't take blood thinning drugs such as Aspirin two weeks prior the treatment as this can cause the injection site to bleed for longer.
If you're interested in a hyaluronic acid procedure or any other plastic surgery procedure such as a facelift or rhinoplasty, please get in touch today to arrange an initial consultation. You can also get in touch with me through my Facebook, Google+ or Twitter page.
x
Virtual Consultations
Dr Kremer is now accepting virtual consultations, via Skype or WhatsApp. If you would like a virtual consultation, or would like more information, simply get in touch with us via phone, email or through our contact form and we will schedule a date and time for your consultation.