The History of Harley Street
18 April 2013
By Plastic Surgeon Dr Dirk Kremer.
Harley Street has a long association with medical excellence, with many private clinics and practices in the area, including many of the best plastic surgeries. But why does this street in London attract so many doctors? We delve into its history to find out...
Why is it called Harley Street?
Harley Street takes its name from Edward Harley, 2nd Earl of Oxford and Earl Mortimer. In 1715, he began building the houses on Harley Street and surrounding streets such as Cavendish Square. Ownership of Harley Street passed down through the Portland family and to the de Waldens, one of the wealthiest families in Britain, thanks to their London properties worth over £1 billion.
Where is Harley Street?
When Harley Street first came into being in the 18th century, London had not yet grown to encompass it, and it was part of the village of Marylebone. Towards the end of the century, many attractive Georgian houses were build in the area, becoming a home for the fashionable and wealthy.
By now, Harley Street is right in the centre of London as part of the City of Westminster. It is close to Regent's Park and Oxford Street.
View Larger Map
How did Harley Street become famous for medicine?
Doctors began to gather in Harley Street from the early 1800s, attracted by the quality housing, central location, and proximity of rail terminals such as King's Cross and Marylebone. By 1860, there were 20 doctors, and almost 200 by 1914.
Who are the most famous people to have worked from Harley Street?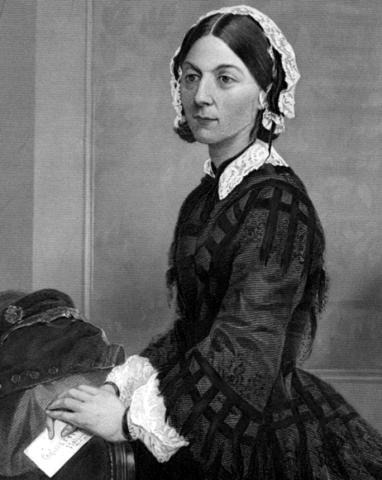 Florence Nightingale, "the lady with the lamp", began her medical on Harley Street at the Institute for the Care of Sick Gentlewomen from 1853. The following year she was sent to the Crimean War. She and her team of volunteer nurses found terrible conditions: short supplies, neglected hygiene and mass infections.
Nightingale wrote to The Times calling on the government to tackle the poor conditions, and tended to the wounded soldiers, attempting to improve their nutrition and supplies and reduce overworking. She dedicated her life to improving healthcare, and is considered the founding of modern nursing.
Another famous doctor was Joseph Lister, whose work in antiseptics was vital to making surgery safer. Before his work, surgical operations were incredibly dangerous because of the high risk of infection. But his discoveries, along with new methods in anaesthesia, revolutionised surgery.
Lister lived in London just round the corner of Harley Street at 12 Park Crescent, though he made his big discoveries earlier while working in Glasgow and Edinburgh. Without his work, neither life-saving surgery nor the cosmetic surgery procedures that we take for granted today would be possible.
If you watched the Oscar-winning movie The King's Speech, then you will have seen the story of how the Duke of York and future King George VI (played by Colin Firth) was treated for a severe stammer by Lionel Logue (played by Geoffrey Rush) , a Harley Street speech therapist. It was at 146 Harley Street that the Duke of York sought Logue's help. In 1944, Logue became a founding fellow of the College of Speech Therapists, which became the Royal College of Speech and Language Therapists.
What is Harley Street's significance today?
Harley Street remains a centre for medical clinics, with over 3,000 people employed in the area. Of course, with universal healthcare and private medical clinics across the country, Harley Street doesn't have the same pre-eminence it once did. But it still carries its reputation as a centre of medical excellence. At Harley Street Aesthetics, we are proud to stand in this grand medical tradition.
If you're interested in plastic surgery and would like to book a consultation with Harley Street Aesthetics, please contact us.
x
Virtual Consultations
Dr Kremer is now accepting virtual consultations, via Skype or WhatsApp. If you would like a virtual consultation, or would like more information, simply get in touch with us via phone, email or through our contact form and we will schedule a date and time for your consultation.